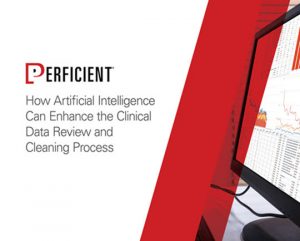 This guide analyzes how artificial intelligence – including machine learning – can be used by pharmaceutical and medical device companies to improve the clinical data review and cleansing process.
A couple of weeks ago, I shared some statistics that I learned from an FDA blog post about rare diseases. While those numbers will make you cringe, Pfizer will give you hope. They, along with Spark Therapeutics, are teaming up to develop treatments for rare diseases, like hemophilia, through gene therapy.
Gene therapy is a treatment method that involves genes being inserted into a patient's cells. This kind of innovative, personalized approach exhibits the incredible and meaningful contribution that R&D pharmaceutical companies continue to make in the new era of precision medicine.