One of the great features of the Oracle BI Cloud Service (BICS) is the included mobile functionality.    Oracle has recently updated the iPhone and Android Oracle BI Mobile apps to support Visual Analyzer, a data discovery and visualization tool included in the Oracle BI Cloud Service (BICS).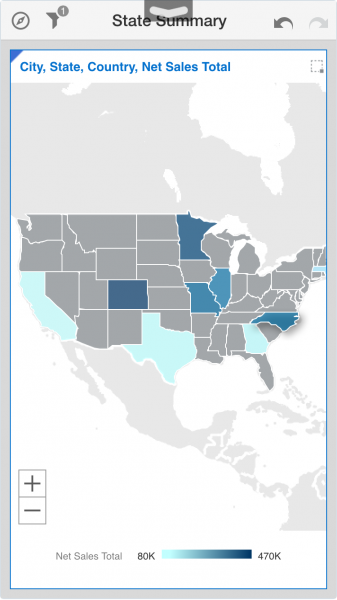 Visual Analyzer is a powerful, yet easy to use data discovery tool that supports enhanced visualization and combines it with data mashup capabilities. For a 3 minute introduction, see Oracle's Getting Started with Visual Analyzer video.
Standard BI Mobile content is based on interactive dashboard capabilities so users can only change the reports via prompts, drill downs, master detail linking, column/view selectors, etc.  Visual Analyzer on BI Mobile allows users to change the visualization.
As you can see below a user can choose to change the visualization: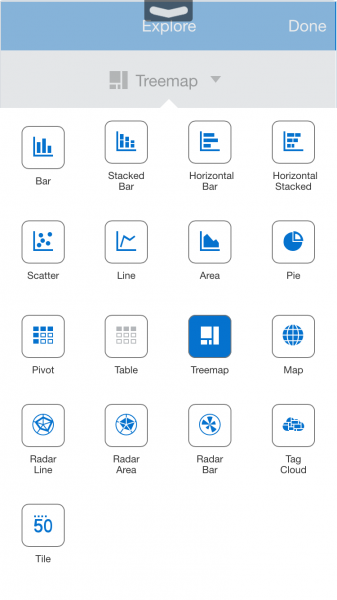 Once a user chooses a new visualization, they can customize their new visualization, and it even allows users to pick new fields: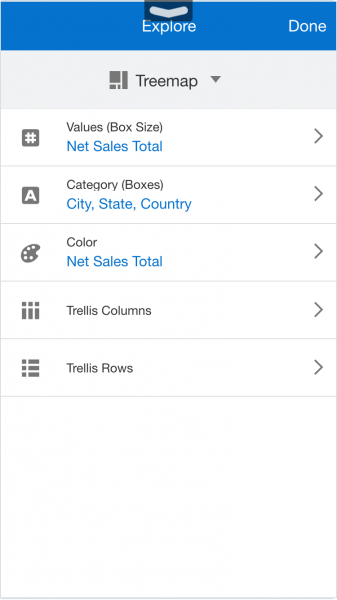 These changes result in an entirely new way to look at the data: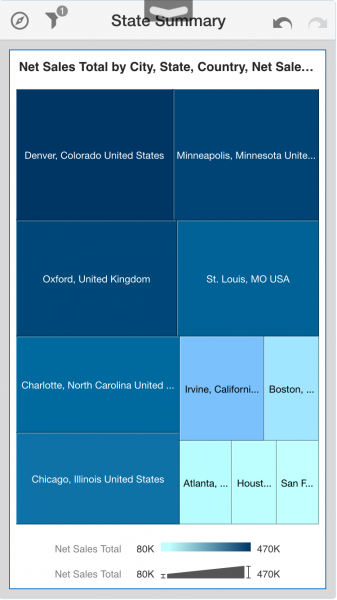 Another great feature is that users can not only modify the current filters they can also add new filters: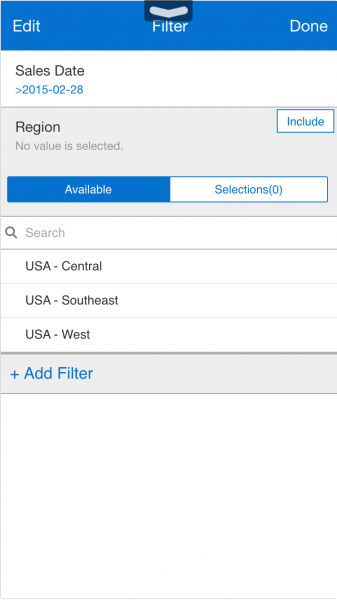 As you can see, Visual Analyzer is an easy to use tool that is Mobile ready.