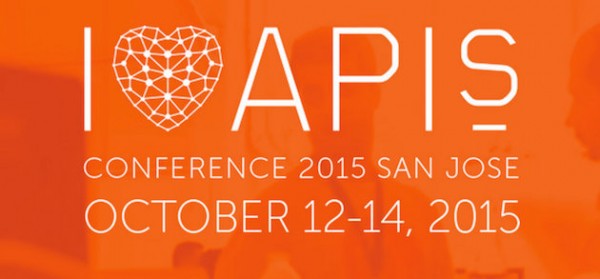 The I Love APIs conference, put on by Apigee, is the largest API event in the world. With 2,500 attendees expected and over 80 sessions to choose from, this year's conference will be a massive information dump. How do you get the most out of those two short days – especially as a first-time attendee?

While Apigee has you covered on what to bring, here are our tips for maximizing your time at the I Love APIs conference:
1. PREPARE
This conference is about learning and sharing knowledge around digital transformation – mostly from real-world examples of how others have succeeded in the API space. API management is a wide topic, and Apigee does a great job of helping to narrow that interest to fit very specific tracks. The number one way to get the most out of I Love APIs is to prepare and carefully map out your sessions ahead of time.
While the Master Agenda (with a capital M) has everything and shows which sessions are going on concurrently, it's also a bit overwhelming.  Use their "Zero in on Sessions" tool to get recommendations based on what best fits your interests and your organization's needs. Apigee's conference is set up with three different forums based on your role within the company:
Developer – For those who actual develop and use APIs with three different training-heavy tracks to even further narrow down your interest.
Tech – For technology managers with four tracks ranging from inspiring your team to learning more about the tech to scale your API program.
Strategy – For those on the business side with two tracks on how to digitally transform your business with APIs.
2. DON'T MISS THE HIGHLIGHTS
Since you can't hit all 80 sessions, who are the can't-miss speakers?
3. ENJOY THE FUN
While this is first and foremost about learning and providing greater value to your team when you return, don't forget to enjoy the fun too. Apigee plans a good mix of intense, information-dumping with enjoyment of San Jose, allowing you to socialize with fellow API-lovers. Lunch both days consists of 16 food trucks at Cesar Chavez Park nearby. Tuesday night is the party at the Tech Museum of Innovation, which should not be missed in and of itself. And of course, if you're in town on Monday night, come to Craft and Connect, sponsored by Perficient, for craft beer and free pint glasses!
If you love APIs, then you should probably be at this conference. Register here if you haven't already, and we'll see you there!