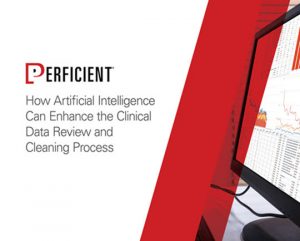 This guide analyzes how artificial intelligence – including machine learning – can be used by pharmaceutical and medical device companies to improve the clinical data review and cleansing process.
While pharmaceutical companies are still trying to figure out whether they should partner with companion diagnostic makers, acquire them, or simply begin developing their own tests, one thing remains certain: companion diagnostics are here to stay. 
Companion diagnostics, devices used in combination with certain drugs, have shown to be extremely valuable in pinpointing biomarkers that patients must have in order for a drug to be beneficial. According to the Tufts Center for the Study of Drug Development, "20% of new drugs winning approval in the U.S. last year were considered personalized medicines, a number that is expected to grow, based on investment plans of major drug companies."
Luckily for all parties involved – most importantly, patients – companion diagnostics are helping to treat diseases with more precision. The one-pill-per-disease approach is no longer the best way to go.