One of the other major benefits of Argus Safety, Oracle's drug safety and pharmacovigilance system, is the ability to maintain administrative tasks in an easy-to-use interface. The following blog post reviews some of the very simple possibilities of configuring Argus Safety to your own needs with minimal technical effort.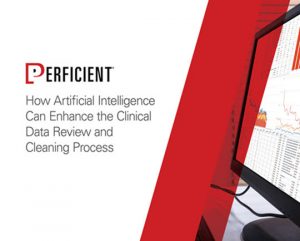 This guide analyzes how artificial intelligence – including machine learning – can be used by pharmaceutical and medical device companies to improve the clinical data review and cleansing process.
You can access the Field Labels configuration area from the Argus Safety console. In this configuration area, existing Field Labels on the case entry form can be modified to configure to fit your company's needs. Additionally, in many of the tabs/subtabs of a case entry form, you can add user defined fields (UDFs). These UDFs come in date, number, and text values. To add a UDF to a case entry form, it is as simple as selecting the type of field (i.e., date, number, text) by clicking the corresponding UDF and changing the Hidden flag from Yes to No.
Should your field require an associated list of values, the UDF data type should be set to Number, and then you will be able to activate the selectable box and enter your values associated with that field. This feature enables you to remove data entry errors and ensure data point consistency when needed.
For our next safety-related post, we'll discuss code list maintenance in Argus Safety. To read past posts in this series, click here.