The Forrester Wave™: B2B Commerce Suites, Q2 2015 is out.  In the report Andy Hoar and Peter Sheldon evaluate several top B2B Commerce vendors. The last vendor evaluation this duo conducted was in 2013, but much has changed in the B2B Commerce landscape since then.
Changing customer demands and expectations require solutions that include best-in-class B2C features like robust product content and personalization, coupled with robust B2B features and functionality such as custom catalogs, quick order entry pads, special information, unique terms and conditions, regulatory support, negotiated pricing, special payment options, customer service order management, and robust channel and dealer locators. Hoar commented that the B2B commerce space has become "more complex, crowded, and competitive" than it was in 2013.
The 88-criteria evaluation of B2B commerce suite vendors contains research, analysis and scoring of the vendors based on current offering, strategy, and market presence. The 2015 Wave found hybris (an SAP company), IBM, Oracle Commerce, and Intershop leading the pack of B2B commerce technology vendors again, but this time Insite joined their ranks. NetSuite also returned as a strong contender and was joined this year by eBay Enterprise (Magento). New this year is CloudCraze, a company offering eCommerce as a native application within the Salesforce environment.
Here are a few key takeaways:
IBM, Insite Software, Intershop, hybris and Oracle all have proven, mature B2B commerce capabilities, a large installed base of B2B customers, and a focused product strategy for supporting B2B channels. What sets them apart is varying levels of total cost of ownership, time-to-market, geographical presence, existing vendor relationships and the strength of their implementation partner networks.
CloudCraze, Magento and NetSuite offer competitive options to the big 5. CloudCraze is a native Salesforce application so only appeals to B2B companies standardizing their cloud infrastructure and applications on Salesforce.com. Magento offers a low-cost, highly customizable solution for companies that want to develop a B2B engagement platform without being beholden to complex solutions. In addition to the Magento Enterprise Edition commerce platform, eBay Enterprise provides a suite of omnichannel commerce solutions, including Retail Order Management, Store Fulfillment, and Retail Associate platforms. NetSuite appeals to mid-market B2B companies who are attracted by the ability to run B2B commerce, ERP and CRM on a single multi-tenant SaaS based architecture.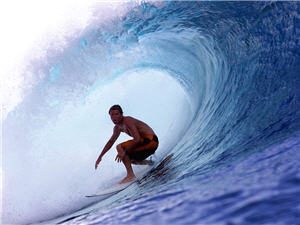 IBM continues to champion B2B commerce practices, but I'm excited to see two additional Perficient Commerce Partners also making some waves this year – Insite Software and Magento.
Insite Software is among the vendors noted for having a focused product strategy for supporting B2B channels and proven, mature B2B commerce capabilities. While Magento Enterprise Edition was noted for being popular with cost-conscious, midmarket B2B firms who cite low-cost of ownership (licensing), a broad network of implementation partners, the openness and flexibility of the platform, and an extensive marketplace of B2B extensions as reasons for adoption.
Figuring out which solution is right for you can be daunting. Evaluations like this help, but which solution is "right" greatly depends on your digital transformation strategy and your stage of digital maturity. We are here to discuss your unique needs and provide guidance on which solution will best support your long-term growth goals. For more information on our CXIQ Model and Approach, download our Customer Experience and digital maturity guide today.
In exchange for your contact information, you can download a complimentary report from one of our partners:
Magento: http://enterprise.magento.com/content/forrester-wave-b2c-commerce-suites-q1-2015
Insite Software: http://www.insitesoft.com/insite-software-leader-forrester-wave/