If you have children, you know what it like is to give them a shot or any other type of medication. You also know what's it's like to take them to the doctor and have a "stranger" give them a simple checkup, let alone convince them to comply with more intrusive requests.
That's why this new 90-patient clinical trial involving Boston Children's Hospital and M.I.T.'s Media Lab is so special. Can a teddy bear, controlled by a human, deliver therapeutic value to patients who have to stay for long visits at the hospital? By measuring patients' physiological changes and recording their reactions on video, researchers will be able determine whether lifting the emotional state can improve patient care and outcomes.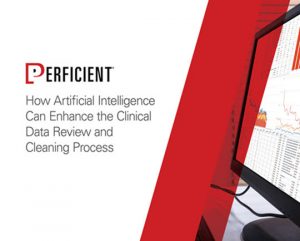 This guide analyzes how artificial intelligence – including machine learning – can be used by pharmaceutical and medical device companies to improve the clinical data review and cleansing process.
According to Cynthia Breazeal, the director of the personal robots group at M.I.T.'s Media Lab, "It's not only the health and emotional and recovery benefits, but also logistical and financial, improving efficiency to the overall health system."
Learn more about the Huggable experiment:
http://vector.childrenshospital.org/2015/03/meet-huggable-the-robotic-teddy-bear-designed-for-sick-kids/
http://www.nytimes.com/2015/06/04/technology/huggable-robot-therapeutic-value-hospitals.html?src=vidm&_r=1