Perficient was a Gold Sponsor of this year's conference, which brought together experts in asset maintenance related processes, training, tools and machinery.
The keynote speaker at the conference was Perficient's David Reiber. As former owner of General Motors Global Maximo Deployment, David knows a thing or thousand about asset maintenance and reliability.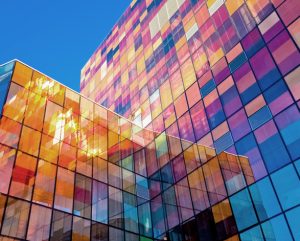 With some guidance, you can craft a data platform that is right for your organization's needs and gets the most return from your data capital.
What I found in speaking with attendees, as well as knowing David, is there has not been investment in harnessing the machine data already being gathered to predict failure in a meaningful, cross-process way. Don't get me wrong; it is being done by very smart people but done in narrow views of data…nothing that is cross-process step capturing the entire manufacturing process data.
As experts in helping companies harness data and unlock its true value, Perficient is working in a variety of ways to help companies harness machine and asset data.
As a leading IBM Maximo, IBM Integration and IBM Predictive Analytics partner, we're excited to be a partner for the IBM Predictive Maintenance and Quality product. This product can change the game for organizations by addressing the asset reliability needs of organizations in meaningful ways.
Please contact us to learn how to get started with this cloud or on premise solution. The opportunities for customers are measurable, meaningful and achievable. We'd like to help.