Perficient is proud to be a sponsor of IBM Vision 2015, the premier business analytics and performance management conference for finance, risk management and sales compensation professionals.  Visit us next week at booth #3 in the EXPO Hall, where you can learn how we've leveraged our extensive expertise in business analytics and performance management to deliver exceptional solutions for our customers.
We're excited about two great customer presentations that will showcase successful performance management implementations.
Chickasaw Nation Implements Governance and Financial Performance Management Using Mobile Analytics – 1184A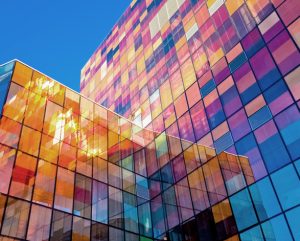 With some guidance, you can craft a data platform that is right for your organization's needs and gets the most return from your data capital.
Patrick Waldrop (Chickasaw Nation), Abhisek Majumdar (Perficient)
Monday, May 18, 2015
3:00 PM – 4:00 PM
Hilton Bonnet Creek, Taylor
Chickasaw Nation has incorporated mobile distribution to Apple iPads into its monthly close reporting. This mobile distribution and platform has enabled instant access to help track multiple legislative programs and enabled more proactive administrative decisions. Chickasaw Nation's need for mobile reporting capabilities, while still applying security at the account level, is what establishes governance for distributed analytics across the board. The implementation uses IBM solutions to manage user attributes and IBM Cognos Mobile for end-user applications. This session details the mobile deployment at Chickasaw Nation and best practices for mobile reporting package development, mobile security and mobile report consumption.
Case Study: Vibra Healthcare Improves Capacity Management, Charting and Billing Accuracy with IBM Business Analytics – 1179A
Kevin Peters (Vibra Healthcare), Dominic Sagar (Perficient)
Wednesday, May 20, 2015
9:45 AM – 10:45 AM
Hilton Bonnet Creek, Orange
Vibra is a specialty healthcare provider dedicated to developing freestanding medical rehab and specialty acute care hospitals to meet the unique needs of our patients and physicians. Vibra implemented patient census reporting to better understand and manage hospital capacity, followed by a Clinical Documentation Improvement dashboard to improve charting and promote more accurate billing. In addition, Vibra used IBM Cognos TM1 to reduce manual re-key efforts and automate the production of hundreds of corporate and departmental balance sheets, income statements, and cashflow reports. Vibra is now analyzing referrals in IBM Cognos Business Intelligence to understand how relationships with other facilities are converted into new business.
Beyond these two sessions, Perficient recently implemented Cognos Incentive Compensation Management in our own sales organization, and we're happy to share our implementation experiences with attendees at Vision. Dominic Sagar, the project lead and a Vision presenter, posted a blog article on his experiences with the project. Stop by our booth to hear and discuss lessons learned and implementation best practices.
If you can't make the conference, but are interested in our experiences building world-class performance management solutions, check out two of our recent white papers: