I have a thing for listening in on earnings calls, as I often hear interesting tidbits from executives about their businesses.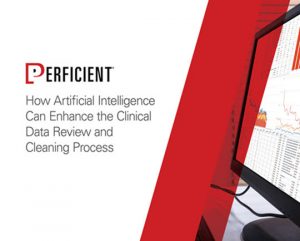 This guide analyzes how artificial intelligence – including machine learning – can be used by pharmaceutical and medical device companies to improve the clinical data review and cleansing process.
On a recent call, I found it fascinating to hear the CEO of a biopharmaceutical company specifically address the progress they're making on one of their clinical trials. He literally got down to the details, including the number of active sites, locations of sites, and how many patients have enrolled thus far. While this information may seem like it's not significant enough for an earnings call, the ability for a life sciences company to successfully pull off their clinical trials is directly tied to their success. 
Companies that run clinical trials, especially on a global scale, can benefit from a clinical trial management system (CTMS). It makes the ability to track, manage, and report on investigative sites, clinical financials, and subject enrollment effortless.
If your CEO asks for a real-time status update on all of your clinical programs, can you confidently provide that information for something as critical as an investors call?