In our last "cloud fact or fiction" post, we discussed the ability to migrate clinical and pharmacovigilance data to the cloud. Let's jump right in and talk about system integrations in the cloud.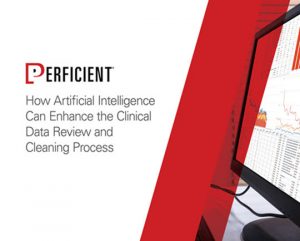 This guide analyzes how artificial intelligence – including machine learning – can be used by pharmaceutical and medical device companies to improve the clinical data review and cleansing process.
Claim #7: Clinical trial software in the cloud cannot be integrated with other systems. 
Fact or fiction? Fiction.
Hosted clinical trial, data, and safety solutions can be integrated with other systems just like any in-house system. Hosting does not limit integration methods or types of systems.
Cloud system integrations can include:
Clinical Data Analytics
Clinical Data Management Systems (CDMS)
Clinical Data Warehouses
Clinical Trial Management Systems (CTMS)
CRO systems
Electronic Data Capture (EDC) Systems
Electronic document management systems (EDMS)
Financial systems
Interactive Voice Response Systems (IVRS)
Investigator Portals
Safety and Pharmacovigilance Systems
Check back for our next "cloud fact or fiction" post when we discuss system administration in the cloud. To read past posts in this series, click here.