Managing the investigational product lifecycle can be difficult without a system designed specifically for that function. It is a complex process with high stakes – one wrong move can halt a study, put subjects at risk, or open up a sponsor for a compliance audit.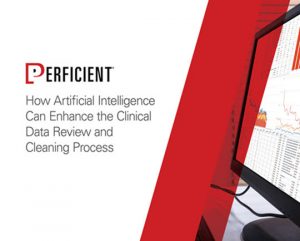 This guide analyzes how artificial intelligence – including machine learning – can be used by pharmaceutical and medical device companies to improve the clinical data review and cleansing process.
The struggle is that product tracking systems can be rather pricey and there's a lot of competition in organizations for IT budget. What we've advised clients in this situation to do is to consider adding a module to their existing clinical trial management system (CTMS). 
A CTMS is a natural fit for an investigational product tracking module because the study, site, and subject data is already stored there, reducing the need for duplicate data entry and/or expensive integrations. Additionally, adding functionality to an already supported system reduces the overhead costs that come with a brand new system (extra servers or hosting fees, additional training for IT support staff, additional licenses, and so on).
Oracle's Siebel CTMS is an ideal candidate for such a module because of how configurable the Siebel platform is. Siebel CTMS can be enhanced to include features like:
Monitoring stored products until they're ready to ship
Scheduling shipments from the manufacturer to drug depots and from depots to sites around the world
Tracking the receipt of shipments and recording the quantities received, used, spoiled, destroyed, etc.
Managing the shipment of unused products back to the sponsor for destruction at the end of a study
Functionality like this leads to increased and accurate visibility into the status of your investigational products, improved compliance, and complete traceability. And, adding it to a system you already have greatly improves user adoption, in addition to the time and cost savings I mentioned above.
Perficient has added an investigational product tracking module to clients' instances of Siebel CTMS at a fraction of the cost of a separate solution. For a closer look at this add-on module, send us a note.