I was recently listening to the radio and heard about a book "Who Knew?: Things You Didn't Know About Things You Know Well" and it reminded me of a story that that our safety and pharmacovigilance director, Dr. Rodney Lemery, told during a webinar earlier this year.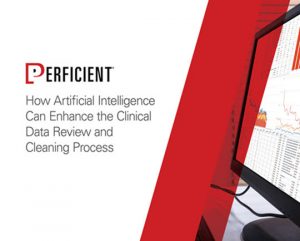 This guide analyzes how artificial intelligence – including machine learning – can be used by pharmaceutical and medical device companies to improve the clinical data review and cleansing process.
Where did the name Argus Safety come from? 
The story goes like this: Zeus, the Greek god, had a wife named Hera. He also had a mortal lover named Io. In order to escape detection by jealous Hera, Zeus turned Io into a heifer. However, Hera couldn't be fooled and asked Zeus to give her the Heifer as a present. Zeus had no choice but to oblige. Once Zeus gave her the heifer, Hera ordered a 100-eyed giant to make sure Zeus and Io would never be together again. That giant's name was Argus Panoptes. And, that's how Argus Safety came to be – the most comprehensive way to monitor and report adverse events.
While we may not always question how names of products came to be, it certainly can give you a different type of appreciation for those products.
If you're interested in another history lesson, or better yet, learning more about our IT services related to Argus Safety, feel free to contact us.