Inspired by our blog series from earlier this year, the head of our Computer System Validation team will be delivering a webinar on Thursday, April 23, 2015 aimed at "decoding" the 21 CFR Part 11 regulation.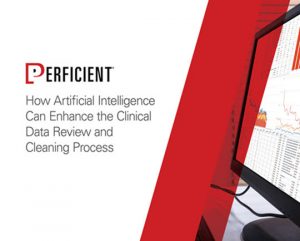 This guide analyzes how artificial intelligence – including machine learning – can be used by pharmaceutical and medical device companies to improve the clinical data review and cleansing process.
In the webinar, validation guru Sally Miranker will be reviewing the regulation point by point, offering up Perficient's interpretation of what the FDA is saying, as well as trying to clarify the confusing sections and sharing examples and insights from our 15+ years of experience implementing regulated systems. 
Most companies charge for this kind of educational experience, but we think that knowledge-sharing is incredibly important, so we are offering this webinar completely free. All you need to do is register!
I hope you'll join me in attending Sally's webinar. Even the best decoder ring can use a tune up, now and then.
See you there!