Although population health analytics begins with risk stratification it must quickly move to sub-population clinical
analytics and individual patient analytics. Risk stratification as a science will continue to mature as providers continue to improve:
Population demographic insight
Clinical analytics targeting risk-stratified sub-populations
Outcomes analytics based on risk-stratified sub-populations
Wellness strategies for active and passive populations
A provider that develops analytics strategies for identifying unique clinical factors for risk stratification will find insight and innovation within their data that can extend to the larger population. Being able to tie outcomes to population demographics improves a provider's ability to develop strategies that are based not only on clinical conditions, but also on identifiable demographic markers such as familiarity and access to the internet or availability to a personal health record. Finally, wellness strategies for a demographic/clinical sub-population can be tuned to the clinical and demographic preferences of the sub-population.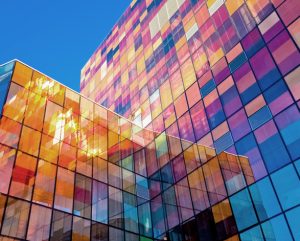 With some guidance, you can craft a data platform that is right for your organization's needs and gets the most return from your data capital.
In all this, analytics are the key to unlocking the insights that will drive innovation and improved the long-term outcomes of the population.
I will be speaking in conjunction with Oracle CMIO Dr. Sanjay Udoshi and Lesli Adams, MPA, Director of Clinical Informatics at the upcoming Population Health Colloquium in Philadelphia #PopHealth15.
Please join us at the MINI SUMMIT IV: WHO IS YOUR CHAMPION OF CLINICAL OUTCOMES? NAVIGATING ENTERPRISE-WIDE ANALYTICS AND THE DIGITAL SAFETY NET on Tuesday, March 24th at 1:30 EST.
For more information download our white paper: Aligning Patient Outcomes with Financial Data
Follow me at @teriemc