Obama's $215 million precision medicine plan. UCSF's hire of big data expert Dr. Atul Butte. It's safe to say that data warehousing and analytics is hot among the life sciences and healthcare communities and there's really no end in sight.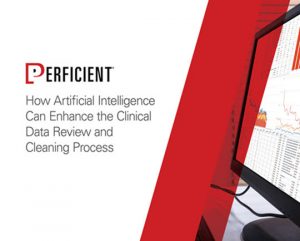 This guide analyzes how artificial intelligence – including machine learning – can be used by pharmaceutical and medical device companies to improve the clinical data review and cleansing process.
Academic medical centers (AMCs), hospitals, and drug makers all over the world are already in the process of instituting translational research programs that enable them to combine disparate data sources – whether clinical or financial, omics or laboratory, emergency department or doctor office – and then analyze the data to produce targeted therapies, better outcomes, and reduced costs. 
While all patients share 99.9% of the same genetic make-up, we should no longer accept the idea that all patients are created equally. After all, that 0.1% is essential in telling us a lot about diseases. We should no longer accept that one disease affects everyone the same. And we should no longer accept that each patient's outcome is the same when given a particular treatment. There are simply too many variables that come into play.
However, the multi-faceted, tough questions that arise from that 0.1% difference can actually be answered by combining data from systems across your organization, and even your partners'. Of course it's easier said than done, but it can be done. And it should be done.
This week, our life sciences and healthcare teams will be at Oracle Industry Connect (we're a sponsor), where an incredible line-up of speakers, presentations, and roundtables are scheduled to discuss topics relevant to clinical and translational research, and the systems that support it. The event is free and you're still welcome to register. If you're planning to be there, drop by our booth to meet with us, or send us a note in advance if you'd like to have a private, one-on-one meeting.