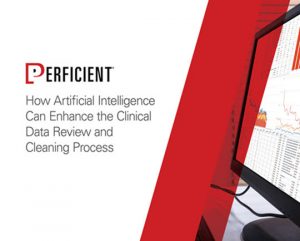 This guide analyzes how artificial intelligence – including machine learning – can be used by pharmaceutical and medical device companies to improve the clinical data review and cleansing process.
23andMe, the company's whose mission is "to help people access, understand and benefit from the human genome" recently sent their database of hundreds of thousands of customers – me included – this infamous question: "What colors do you see in this dress?" Yes, this is the same dress that went viral last month.
While 23andMe periodically asks their customers questions in an effort to help them conduct genetic research, this one seems highly unusual, and I like it. Questions like this could help find answers to serious medical problems and, as a bonus, likely generate new customers due to the buzz around this white and gold dress. Yes, white and gold are the colors I see. 
Below are screenshots of the three questions 23andMe asked, along with their customers' answers as a whole.