Much of the industry efforts to date for personalized medicine have been disease specific and myopic in nature. While I believe this was necessary to evolve and mature, some organizations are taking a broader view of their data using advanced analytics to identify patient populations for targeted therapies that take into account an individual patient's medical history (e.g., their disease risk, their individual pathology) and then select the most promising course of treatment, based on their unique characteristics.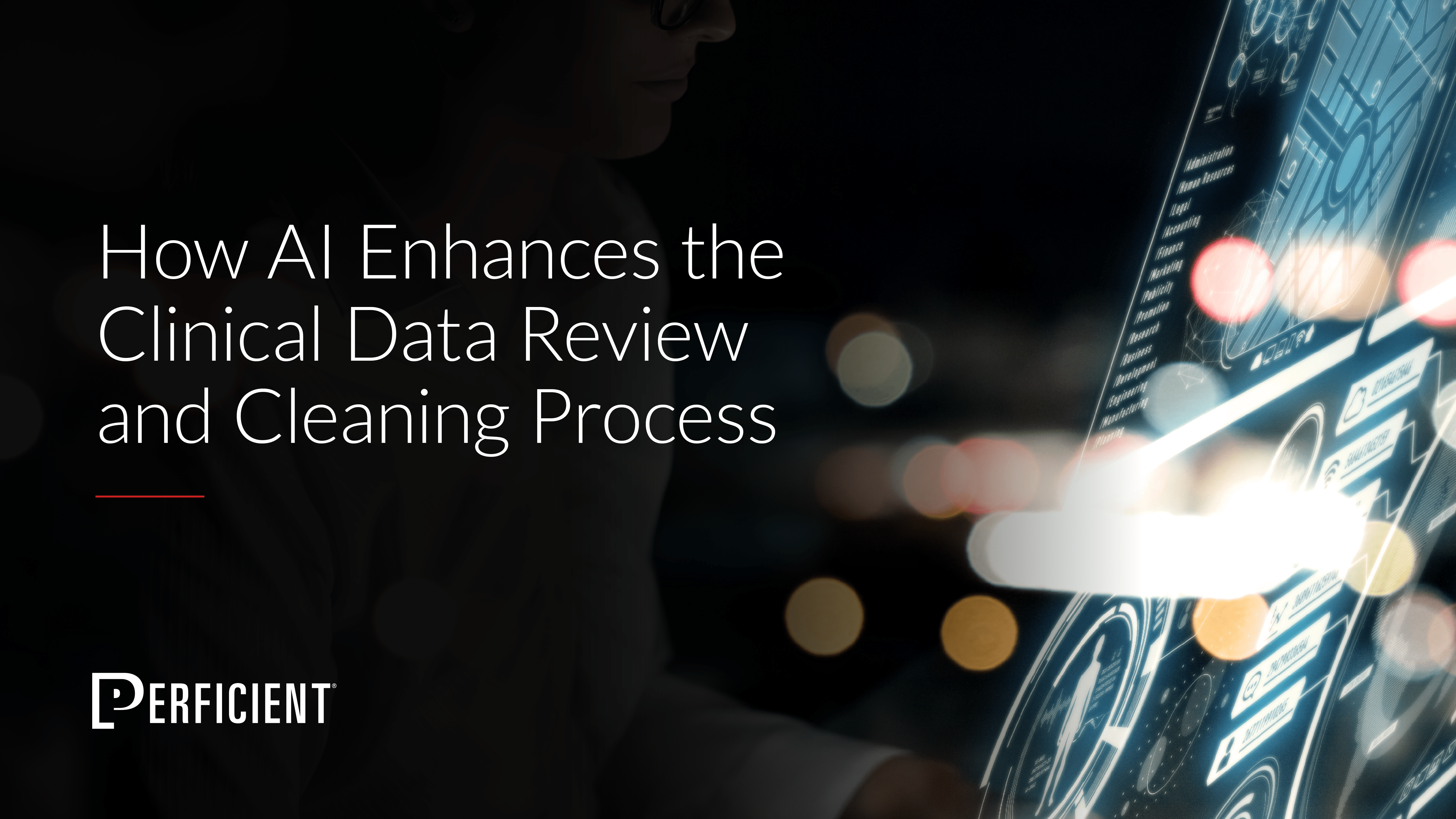 Learn how AI/ML can be used by pharmaceutical and medical device companies to improve the clinical data review and cleansing process.
There was a time when that vision seemed like it was a long way off, but there's a growing trend in the U.S. from large healthcare organizations to set up and establish these translational medicine research centers, particularly in academic medicine. It starts with the simple idea of integrating what we call "the longitudinal record" of a patient from multiple electronic medical record systems. And what that means is connecting the records in the hospital with the records out in the doctor's office, with the laboratory, and with all the different components around that particular patient. This information can give out medication, dosing, frequency, adverse reactions. All those need to be compiled into an enterprise data warehouse. The patient's record – and this is the key cohort – needs to be extended to encompass oncology tumor profiling, residual disease testing and other aspects of the genomic space, in order to get a progression analysis around the disease. The key to success is really the plan where this volume of data, the velocity and the types of data need to be built out.
With healthcare focused on outcomes and cost right now, there's a number of data sources that need to be integrated into the whole and they need to kind of blend the big data of genomics and proteomics in the right manner, but under the control of governance. The Oracle Enterprise Health Analytics platform is well-suited for these advanced analytics, and Perficient is working with several clients to pull together data from multiple hospitals within a locality or population for these purposes.
We will be at the Oracle Industry Connect conference (#OracleIC15) in Washington D.C. on March 25th and 26th as a silver level sponsor. The Oracle Industry Connect Health Sciences program features 15 sessions showcasing innovation and transformation of clinical R&D, value-based healthcare, and personalized medicine. Stop by our kiosk (#108) in the Health Sciences Industry Networking Center.