In a blog post earlier this year, I discussed the precipitous drop in energy prices.  From roughly mid 2014 through early 2015, the price of crude oil was cut in half, and the related dominoes started to fall.  Companies were affected directly or indirectly by the new price level of oil.  Public and private entities across the global had to adjust plans and forecasts quickly.
Like Crude Oil, other markets have seen a significant deal of change in the last 6-9 months.  Currency Conversion is one area in particular where we spent a lot of time working with our customers.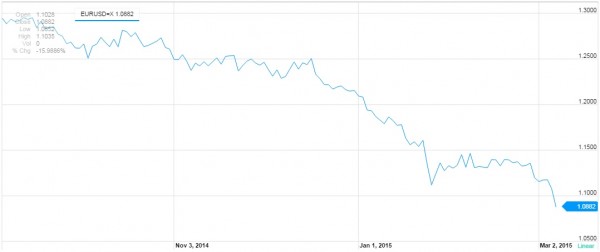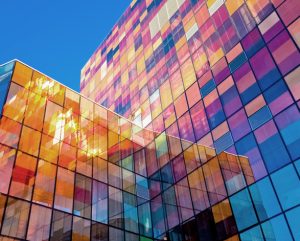 With some guidance, you can craft a data platform that is right for your organization's needs and gets the most return from your data capital.
The photo above is a 6 month chart of the Euro-US Dollar exchange rate.  6 months ago, 1 US Dollar was worth nearly 1.30 Euro.  6 months later, that same dollar was worth 1.08 Euro.  This represents a 15% strengthening in the US Dollar.  Many forecast the trend to continue due to Euro area quantitative easing.
A 15% move in the Euro-US Dollar exchange rate, in 6 months, is a meaningful change that must be accounted for, both in practice and in analytics.
Regardless of what strategies change as a result of foreign currency volatility, companies need to plan and perform analytics excluding foreign currency volatility.  If you reviewed IBM's Q4 2014 earnings release, they described revenue, as they always do, in constant currency.  To witness other examples of the impact of exchange rate volatility, see large multi-national Q4 earnings reports from the global consumer product companies and learn how currency impacted them.
How will your business be affected if the Euro moves another 8% to parity with the US Dollar?
Perficient's IBM Business Analytics practice has delivered budgeting and forecasting solutions to the world's largest companies.  We have direct experience dealing with the topics covered in this post and we can bring these and other proven and repeatable best practices to new customers.  Please contact us to learn more.