Last week, during IBM's Investor Day, CEO Ginni Rometty announced that IBM's investment strategy would mirror and support its evolving go-to-market strategy, by funneling $4 billion into cloud, analytics/big data, mobile, social and security (CAMSS). Through this investment, IBM is looking to expand the footprint of its CAMSS offerings from $25 billion in revenue to $40 billion by 2018.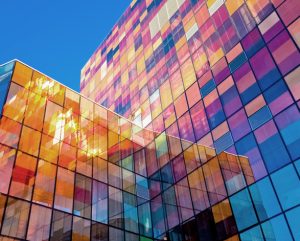 With some guidance, you can craft a data platform that is right for your organization's needs and gets the most return from your data capital.
These investments are in addition to the groundbreaking achievements and acquisitions that IBM has executed over the past few years. Since 2010, IBM has built and commercialized Watson Analytics, acquired SoftLayer and data centers to expand its cloud offerings, partnered with Apple to improve its mobile capabilities, and successfully executed a Smarter Planet initiative that spans all CAMSS focus areas.
Perficient is excited about the ongoing and upcoming changes at IBM that reflect this CAMSS strategy. The focus aligns perfectly with what we're seeing in the marketplace, as our clients are looking for technologies that help drive innovation and revenue, not just lower costs.