On Wednesday at IBM InterConnect, Paul Pacholski and Dennis Parrott from IBM, spoke to us about some of the features and functionality that will be part of Business Process Manager v8.5.6 & Business Monitor being released on March 13, 2015.
Increasingly towards a unified desktop and mobile experience, BPM 8.5.6 will further lessen the gap between the two and create a single point development for this shared experience.  We will see the IBM MobileFirst Platform Foundation 6.3 (formerly known as IBM Worklight) bundled with BPM – providing an open and comprehensive platform to not only build, but test, run and manage native, hybrid and mobile web apps.
They have improved enterprise quality of service by introducing new migration facilities (including migration of individual process applications), platform management and a variety of architectural and usability improvements. New case management enhancements will include better support for BPM/ECM integrations and the ability to link cases and process instances. We will see a Federated Portal infrastructure that supports migration and isolation scenarios and allows our customers to massively scale their BPM environments.  In this version of BPM, we'll also see improved snapshot deployment failure diagnostics, where instead of having to sift through piles of logs – connected server deployments can make use of new deployment error messages which will also provide recovery information giving us better insight into how to correct these problems.  Disconnected deployments will not be left in the dark, now you can now make use of a new API to collect similar messages in the event of failure.  Another added feature we will see is the ability to create alert definitions in the Process Admin Console that fire when the number of process instances or tasks go beyond the specified thresholds.  Furthering our control over the environment, you'll now have the ability to pause live instances, allowing for the suspension and resumption of instances in bulk.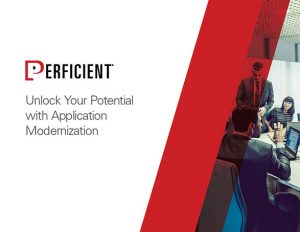 Application modernization is a growing area of focus for enterprises. If you're considering this path to cloud adoption, this guide explores considerations for the best approach – cloud native or legacy migration – and more.
New platform support has been added, including IBM POWER8 hardware broadening the options your organization has to choose from.  Additional capabilities have been added to allow customers to integrate Mobile UI with their business processes bringing mobile market presence to your clients with ease.


Build apps for any mobile operating environment and device with your preferred development approach – native, hybrid or mobile web
Connect and synchronize mobile apps with enterprise data, application and cloud service, including BlueMix™
Safeguard mobile security at the device, application, data and network layer
Manage your mobile app portfolio from a single central interface with detailed operational analytics
On the short list, the summary of key new features to be provided in BPM 8.5.6 include:
Mobile

Responsive Coach Views
Responsive BPM Process Portal
Process Federation Server
IBM MobileFirst Integration

Enterprise Quality of Service

Improved Operations
Manage Platform Stability
Migration Simplification

Case
Smarter Process for SAP

SAP Transaction Coach View to Modify SAP Screen
SAP Inbound Event Pattern

Platform Certifications
Business Monitor
Business Process Manage & Monitor v8.5.6 will be available on March 13, 2015.