Welcome to the first post in the 21 CFR Part 11 "mini-series" focused on Subpart C – Electronic Signatures. We've come a long way since that first post in which we decoded what the name "21 CFR Part 11" even means, haven't we? We are in the final stretch! Let's get out our decoder rings and set them for Section 11.100 – General Requirements. 
In the table below, the actual language from each regulation is on the left, and my personal interpretation of what that language means is on the right. Keep in mind that I do not represent the FDA and nothing in the "Interpretation" column should be taken as fact.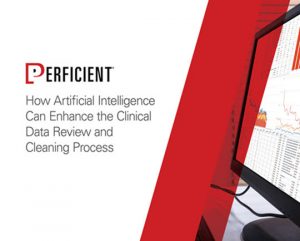 This guide analyzes how artificial intelligence – including machine learning – can be used by pharmaceutical and medical device companies to improve the clinical data review and cleansing process.
11.100 – General Requirements
The general requirements for electronic signatures are fairly straightforward, although they are discussed in what seems like reverse order. Step one would be to notify the FDA that you are switching to electronic signatures. After that, you would verify an individual's identity and, then, assign them a unique signature.
Up next: Subpart C, Section 11.200 – Electronic Signature Components and Controls.
If you have questions between now and the next post, feel free to contact us. To read past posts in the 21 CFR Part 11 Decoded series, click here.