19! That's how many years the Oracle Health Sciences User Group (OHSUG) conference was held. I'd say that's a feat for any user group conference, let alone for such a niche set of applications. But, really, couldn't we have just made it to 20?!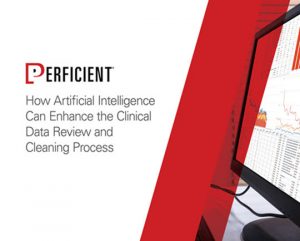 This guide analyzes how artificial intelligence – including machine learning – can be used by pharmaceutical and medical device companies to improve the clinical data review and cleansing process.
Even though you might have a soft spot in your heart for OHSUG, Oracle has created something new to look forward to – the Oracle Health Sciences Connect User Meeting.
Health Sciences Connect will serve roughly the same purpose as its predecessor, providing a forum for users of Oracle's clinical and safety applications to share knowledge and network with one another, as well as learn about and contribute to the direction of the IT systems.
However, there are a few noteworthy differences:
No registration fees for Health Sciences Connect
Oracle is organizing the event, not users
No sponsorship slots for service providers
This year's event will take place March 23-24 in Washington, D.C., two days prior to Oracle Industry Connect, an event Perficient is sponsoring.
To register for Health Sciences Connect, click here.