In a recent post, I wrote how not giving principal investigators (PIs) the right systems (i.e., investigator portals) can lead to frustration, causing them to eventually withdraw from studies. Apparently, times are still rough for PIs and investigator sites.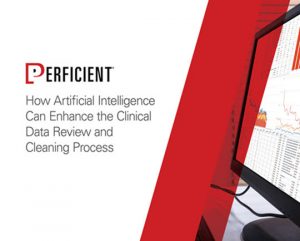 This guide analyzes how artificial intelligence – including machine learning – can be used by pharmaceutical and medical device companies to improve the clinical data review and cleansing process.
According to a new Tufts CSDD Impact Report and Wall Street Journal article, while the number of clinical trials has grown, the percentage of PIs interested in running new trials had done the complete opposite – declined. The high turnover rate ultimately indicates that the PI-to-trial ratio has increased. Experienced PIs are simply less and less interested in running new trials.
Ken Getz, associate professor and director of sponsored research at Tufts CSDD, notes that "operating conditions for clinical trials have noticeably worsened in recent years." Much of this due to strict regulatory demands and a significant amount of paperwork required to run trials, in addition to protocols becoming more complex.
The study also mentions that PIs are getting compensated less on a per-patient basis, which is said to be a contributing factor to the decline.
A bright spot in the report? Emerging regions, such as Eastern Europe and Asia, experienced an increase in the overall number of PIs, so sponsors might have better luck finding willing PIs in those areas. But, if those areas are not really viable for your trials, it's time to focus on improving the experience for your PIs.