It's no secret that certain drugs cost a lot of money. And, naturally, pharmacy benefit managers (PBMs), the ones who really decide which drugs insurance companies cover,
don't like it. Their answer? Move to a lower cost drug. But, if it's the only drug of its kind, they're stuck covering it for you…that is, until a viable competitor appears. Once that happens, you might find the drug you've been using is suddenly excluded from coverage.
In this short video with Dr. Steve Miller, chief medical officer at Express Scripts, he explains how PBMs are using the free market to promote competition among pharmas and ultimately drive down costs. But, there are side effects…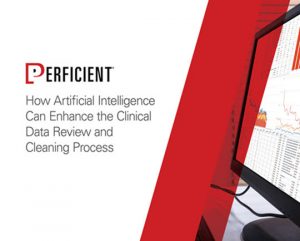 This guide analyzes how artificial intelligence – including machine learning – can be used by pharmaceutical and medical device companies to improve the clinical data review and cleansing process.
A little friendly competition is healthy, right? You be the judge.