Tyler Tribe, IBM's Product/Offering Manager, IBM Digital Experience Software, presented a great session at ConnectED 2015 titled "Optimizing Mobile Applications with IBM Digital Experience, IBM MobileFirst, and IBM ExperienceOne."  The session focused on keys to delivering successful mobile experiences.  Some of the key points and messages from the session were:
 Mobile Statistics
People check their phones on average 150 times a day
By 2018 smartphones will grow from 71% to 91% of the market
102 billion apps are expected to be downloaded this year
Enterprise Problem Space

Enterprise mobility is slowed by lack of good developers and tools
New breed of emerging tools which allows line of business to react to needs to change content quickly is emerging
Codeless tools provide the agility needed to address digital business opportunities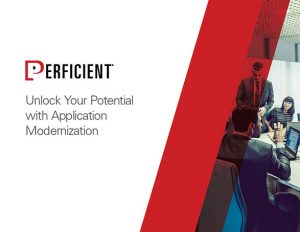 Application modernization is a growing area of focus for enterprises. If you're considering this path to cloud adoption, this guide explores considerations for the best approach – cloud native or legacy migration – and more.
Mobile Apps Must Be Personal, Adaptive, Relevant
Mobile services are core to developing apps.  Data, security, integration, analytics etc.
Content management is required to allow line of business to create and personalize content.
Analytics are required to understand user behaviors and feedback
User engagement with things like notifications, content targeting, historical interactions etc
IBM's solutions are

IBM Mobile First
IBM Digital Experience
IBM Experience One
Changes requiring IT involvement prevent business from keeping up with user expectations and rapid transformations.  IBM offerings provide these tools and techniques.
IBM Digital Experience provides
Content authoring UI
Workflows
Services
Personalization
Navigation
Rendering
IBM Mobile First provides
Application management
Data store
Notifications
Operational analytics
Testing
JSON is the glue between content management and Experience One
IBM Experience one provides
Push notifications
Analytics
The remainder of the session was a live demonstration of of how the IBM solution can be used to deliver these types of capabilities.