Gartner recently released its predictions on this topic in a report entitled, "Predicts 2015: A Step Change in the Industrialization of Advanced Analytics". This has very interesting and important implications for all companies aspiring to become more of a digital business. The report states that failure to do so impacts mission-critical activities such as acquiring new customers, doing more cross-selling and predicting failures or demand.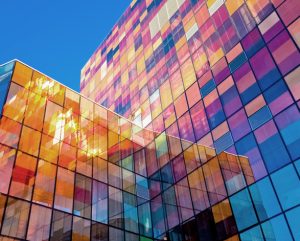 With some guidance, you can craft a data platform that is right for your organization's needs and gets the most return from your data capital.
Specifically, business, technology and BI leaders must consider:
Developing new uses cases using data as a hypothesis generator, data-driven innovation and new approaches to governance.

Emergence of analytics marketplaces, which Gartner predicts will be more commonly offered in a Platform as a Service model (PaaS) by 25% of solution vendors by 2016

Solutions based on the following parameters: optimum scalability, ease of deployment, micro-collaboration and macro-collaboration and mechanisms for data optimization

Convergence of data discovery and predictive analytics tools

Expanding technologies advancing analytics solutions: cloud computing, parallel processing and in-memory computing

"Ensemble-learning" and "deep learning". The former defined as synergistically combining predictive models through machine-learning algorithms to derive a more valuable single output from the ensemble. In comparison, deep learning achieves higher levels of classification and prediction accuracy through the development of additional processing layers in neural networks.

Data lakes (raw, largely unfiltered data) vs data warehouses and solutions for enabling exploration of the former and improving business optimization for the latter

Tools that bring data science and analytics to "citizen data scientists", who'll soon outnumber skilled data scientists 5-to-1
Leaders in the emerging analytics marketplace, include:
Microsoft with its Azure Machine Learning offering

For further info, check out: https://blogs.perficient.com/microsoft/2014/12/azure-ml-on-the-forefront-of-advanced-analytics/

IBM with its Bluemix offering
Finally, strategy and process improvement, while being fundamental and foundational, aren't enough. The volume and complexity of big data along with the convergence between data science and analytics requires technology-enabled business solutions to transform companies into effective digital businesses. Perficient's broad portfolio of services, intellectual capital and strategic vendor partnerships with emerging and leading big data, analytics and BI solution providers can help.