As Master Data Management matures and becomes a standard application within the enterprise architecture landscape, variations of cloud offerings are slowly emerging. Many companies are not even aware of these solution offerings. You can broadly classify the types of cloud offerings into 3 categories. There are key advantages and disadvantages in pursuing these architectures.
The concern in deploying cloud MDM is always security and the apprehension of leaving the critical data on the cloud. However there are specific cases where it makes perfect sense to leave it on the cloud.
Specific Cloud offerings
There are specific cloud MDM solution, which can be classified as add-on product to an existing cloud application like Salesforce. For example Informatica offers cloud MDM product which runs on salesforce and other new offerings in this space are also in the works. Extending the capability of these offerings to include enterprise applications are a possibility. These offerings tend to be single domain offering like customer master. Security concerns are minimal to none because it runs natively on the salesforce platform and all the provisioning is done at the salesforce platform. The idea is less apprehensive because it is nothing new but an add-on to salesforce. Risk and the stability of the product will be less of a concern yet this has to be addressed internally.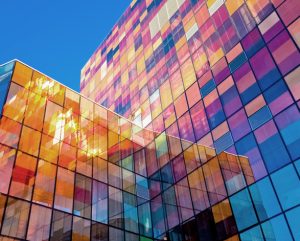 With some guidance, you can craft a data platform that is right for your organization's needs and gets the most return from your data capital.
Public Cloud (SaaS model)
There are products which offer public (shared) cloud MDM with certain limitations. Works well for prototyping and move to other options. Downside is you are sharing the environment with other companies. If the data is not critical and internal concerns can be managed this can be an option as well. Security is something one has to address as the data is being shared between multiple customers. Internal selling will be little difficult for this offering.  Definitely there will be apprehension because of security and the idea that one has to share the key data with other clients is hard to overcome as well.  Product risk and limitations like number of records etc. are considerations.
Public Cloud (Standard MDM hosted)
Other variation of this cloud offering is to have the MDM software deployed on the cloud platform like Amazon and the likes. You will own the software except it is deployed on the cloud platform. Saves the hurdle of managing the platform and avoids the infrastructure bottleneck. All the advantages/ disadvantages of standard MDM applies to this architecture. More detailed reference architecture  in the upcoming blogs.
MDM SaaS model
Several companies offer MDM tool as SaaS – more like salesforce. Detailed understanding and cost/ benefits has to be assessed. Information about the product may not be readily available. This will be great if it fits all the needs of the organization but they tend to solve only certain aspects of it, mostly Creation of Master Data.
There is a host of Cloud  MDM options available and it is definitely beneficial in terms of time to market and as a stepping stone to the Enterprise MDM. Depending on the company culture and the current state these are viable alternatives to traditional MDM.
See also the webinar on Cloud MDM:  Creating an Effective MDM strategy for Salesforce