Are your children participating in the largest learning event in history next week? From December 8-12, many schools will be participating in the Hour of Code during
Computer Science Education Week. The idea behind the Hour of Code is to introduce students to computer science and show them how easy coding can be through fun, game-based coding activities designed for their age level.
The Hour of Code is an initiative organized by Code.org, a non-profit organization, to expand computer science learning and make it available to all students. The tutorials are self-guided and there are options for every age and experience level. And best of all, they are FREE!
The Code.org website says:

"Every student should have the opportunity to learn computer science. It helps nurture problem-solving skills, logic and creativity. By starting early, students will have a foundation for success in any 21st-century career path."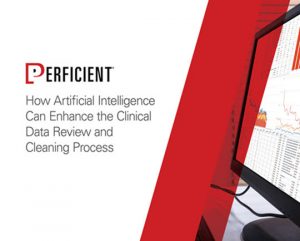 This guide analyzes how artificial intelligence – including machine learning – can be used by pharmaceutical and medical device companies to improve the clinical data review and cleansing process.
Want to know more about the Hour of Code? Check out the YouTube video below. You can also visit the official Hour of Code website.
Happy coding!