This morning I got to work and went through my usual routine of catching up on the news online, posting articles on social media, and taking a quick scan of my Facebook feed. One particular Facebook post from one of my younger friends caught my attention. He and his wife recently adopted a child and I'm sure have been receiving a lot of paperwork these days as they go through open enrollment for medical insurance and things of that nature. They also started a college fund for him with large financial services company (which I will leave nameless). They just returned from a trip to Colorado and were going through the stack of mail to find six, yes six, letters from the wealth management firm all just regarding the confirmation of the account being setup for their son.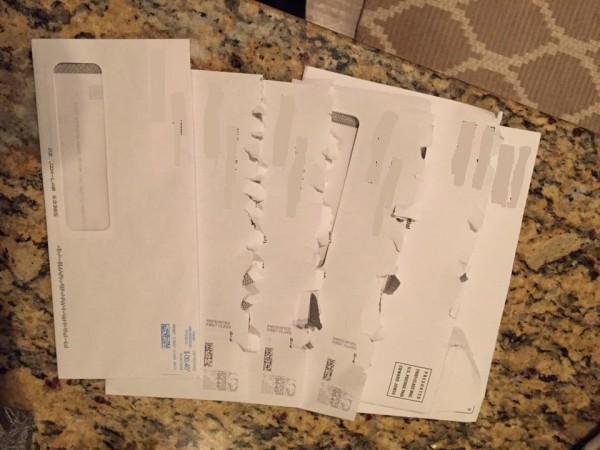 His comment is around the topic of "digital" that is often debated in the the financial industry (and other sectors too). In fact, I recently interviewed our wealth management practice director for our Perficient Perspectives series, "Building a Customer-Centric Model in Financial Services". As part of this Q&A series we talked about the demand for digital during all phases of the customer interaction lifecycle – from engagement, transaction, and fulfillment to servicing the client. The pile of paperwork my friend received is a perfect example of where, even with little interactions, customers react to certain processes and interactions with their financial services provider. Not to mention, if this is the "typical" amount of paperwork a new client receives during the on boarding process, then I cannot imagine what the financial services company is spending to create, print and mail these documents to all of their clients! Then throw in the monthly or quarterly statements regarding a client's assets or accounts – what kind of reaction does this cause? Well, here's a quote from Hemant Jaiswal from our interview that puts it into perspective:
…we're at a tipping point in the industry. Financial services companies must adopt more customer-centric operating models going forward or risk becoming irrelevant with consumers and corporate clients.
Research shows that this industry challenge and paradigm shift exists beyond Millennials and younger generations. In fact, according to the recent Capgemini and RBC Wealth Management World Wealth Report 2014, "nearly two-thirds of clients with at least $1 million or more in investable assets expect to manage most of their wealth relationships digitally in five years," and these clients "would consider leaving their current firm if an 'integrated channel experience' is not provided.
Unfortunately, digital transformation for banks and financial services companies isn't something that can happen over night either. For many of the larger financial firms, this is a multi-year engagement that requires a lot of integration and consolidation of legacy systems to reach the desired target state operating model. Throw in the demand for new mobile technology and digital marketing tactics, and the struggle to reach digital nirvana seems insurmountable or unobtainable. The below graphic represents a high-level overview of our approach to helping banks and financial services companies transform for tomorrow through new digital capabilities. To learn more about industry trends and how Perficient is helping top-tier financial institutions solve business and technology challenges, read the full Perficient Perspective with Hemant Jaiswal.