We're all users of software. Put us in front of two systems – one that looks outdated and unorganized, and one that looks good and structurally makes sense – and I bet you'd gravitate to the latter one. In fact, although I didn't conduct a poll, I'm sure we'd all choose the latter. It's not rocket science.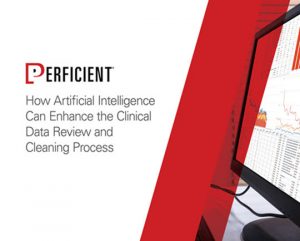 This guide analyzes how artificial intelligence – including machine learning – can be used by pharmaceutical and medical device companies to improve the clinical data review and cleansing process.
That gut instinct is something that usability experts have been talking about for decades: a great way to increase the user adoption of a software system is to brand the system to match your company's look and feel. Give it the same colors. Put your logo on it. Match your company's font preference. And, so on. Giving it that familiar look and feel will help make users more comfortable with the system, which will encourage them to use it more.
The video above shows you how simple it is to change the branding or theme in Oracle's Siebel Clinical Trial Management System (CTMS), whether the theme is one that comes out-of-the-box or one that's custom-developed.