As 2014 comes to a close, a few last-minute accolades are being awarded. I recently wrote about BioPharm, a life sciences-focused IT consulting company that Perficient acquired in April 2014, being named to Inc. Magazine's 5,000 fastest-growing private companies in the United States for 2014.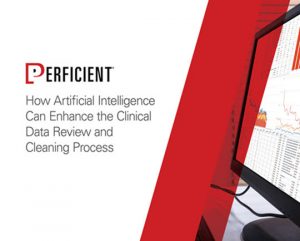 This guide analyzes how artificial intelligence – including machine learning – can be used by pharmaceutical and medical device companies to improve the clinical data review and cleansing process.
Just yesterday, we received word that BioPharm was named to San Francisco Business Times' list of the 100 fastest-growing Bay Area private companies. That
's a neat achievement, especially considering the Bay Area is the birthplace of life sciences and home to some of the most impressive technology companies in the world.
Although we'll no longer be eligible for such an award (don't forget, we're public!), we're just as committed to helping life sciences companies with their IT needs. Whether your requirements revolve around clinical and pharmacovigilance systems, digital signatures, or portal solutions, we have you covered. The fact that the BioPharm team is part of a larger company with more resources enables us to serve our clients even better.
To view a slideshow of the Bay Area's fastest-growing private companies in 2014, click here.