Oracle's Argus Safety is a comprehensive safety and pharmacovigilance platform designed to enable pharmaceutical, biotechnology, and medical device companies, in addition to contract research organizations (CROs) and academic institutions (AROs) to focus on product safety and regulatory compliance.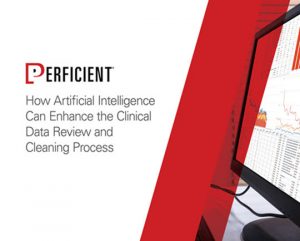 This guide analyzes how artificial intelligence – including machine learning – can be used by pharmaceutical and medical device companies to improve the clinical data review and cleansing process.
With the multi-tenancy feature in Argus Safety, CROs and AROs can provide services to multiple sponsors, while keeping their data isolated in the pharmacovigilance system. It's never been easier.
Here's how multi-tenancy in Argus Safety works:
Multi-tenancy refers to a principle in software architecture where a single instance of a software application runs on a server, serving multiple clients. These clients are referred to as tenants.
With multi-tenant architecture, the software application is designed to virtually partition its data and configuration so that each client works with a customized virtual private database.
The multi-tenancy feature in Argus Safety allows multiple clients of a CRO/ARO to reside as separate and unique tenants in a single database with their data completely segregated and restricted to authorized users.
Multi-tenancy enables a CRO/ARO to achieve standard configurations, such as code lists, workflow steps, and user/new client setup, across clients or have different configurations for specific clients.
CRO/AROs can quickly set up new clients based on an existing configuration and authorize users for the new client.
CRO/ARO users with greater access can view their work across multiple clients, understand their sum of work across clients, and make better decisions.
Multi-tenancy allows a CRO/ARO to use a single database for many clients, which reduces the amount of hardware needed for an implementation. Fewer patches and dictionary upgrades are required, which decreases the resources necessary to support an implementation.
To learn more about Argus Safety and our services, please click here.