Having many siloed healthcare applications that don't easily exchange information has been the trademark of health information technology, denying patients and providers the benefits that interoperable health information makes possible. Government regulations and the evolving healthcare landscape enforce the need for interoperability throughout the continuum of care. Integrated systems streamline data sharing, support population health initiatives and make accountable-care a reality; however, many organizations don't have a clear vision for how to meet the demands of the ever-changing healthcare industry.
Health reform is also spurring hospitals to form Clinically Integrated Networks (CINs) to manage populations of patients. These networks are bringing data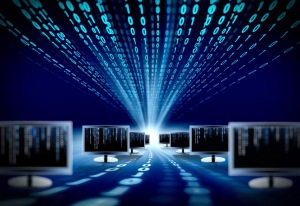 together for a region or city to analyze and improve patient care and outcomes and lower costs of care. Many are using data for precision medicine and/or cohort verification and identification for clinical trials.
While the technologies employed to achieve these goals most certainly include a data warehouse, analytic / predictive modeling and perhaps reasoning tools, I think the integration challenge is vast and perhaps overlooked. Most of what I read is very focused on the fancy dashboard or the cool visualization tool but integration of this sort requires state of the art integration technology to do the heavy lifting on moving data and correlating data for the CIN.
Perficient provides a robust portfolio of services that help transform enterprises from simply processing HL7 messages to one that provides an architecture using Oracle Fusion Middleware to:
Automate workflow across your enterprise systems
Facilitate a unified business process platform that can provide end-to-end tracking, visibility, auditing, business intelligence, governance and security
Enable multiple integration message types including Web Services, HL7 (with Oracle HC Adapter for SOA Suite) or batch data transfers (with Oracle Data Integrator)
Provide a single view of a patient or provider among disparate systems, using Oracle Master Person Index
Leverage WebCenter Portal to connect patients to providers.
Perficient is helping the University of Colorado build an integrated environment for precision medicine utilizing many of these solutions.
Join us at #OOW14 to hear Michael Ames, MBI, Associate Director, Health Data Compass Center for Biomedical Informatics and Personalized Medicine, University of Colorado and my colleague Lesli Adams, MPA @LesliAdams during the session "Creating a Digital Healthcare Safety Net with EHA and OBI for Care Transitions" located at the Marriott Marquis – Salon 10/11; Wednesday, October 1, 11:30am – 12:15pm.
As an Oracle Platinum partner and we've gained expertise from nearly 2,000 Oracle projects with our clients the past 15 years and we have amassed vast amounts of best practices and ideas to share. Stop by and visit with our Healthcare experts at the Healthcare Solutions in Industry Central (Marriott Hotel Atrium Lobby) at the Perficient kiosk (HMH-003) for a demo of the Translational Research Center.
Not attending #OOW14? Join our webinar Combining Patient Records, Genomic Data and Other Data to Enable Translational Medicine Wednesday, October 15, 2014 1:00 PM – 2:00 PM CT.
Follow me on twitter @teriemc