Cloud BI comes in different forms and shapes, ranging from just visualization to full-blown EDW combined with visualization and Predictive Analytics. The truth of the matter is every niche product vendor offers some unique feature which other product suite does not offer. In most case you almost always need more than one suite of BI to meet all the needs of the Enterprise.
De-centralization definitely helps the business in achieving agility and respond to the market challenges quickly. At the same token that is how companies may end up with silos of information across the enterprise.
Let us look at some scenarios where a cloud BI solution is very attractive to Departmental use.
Time to Market
Getting the business case built and approved for big CapEx projects is a time-consuming proposition. Wait times for HW/SW and IT involvement means lot longer delays in scheduling the project. Not to mention the push back to use the existing reports or wait for the next release which is allegedly around the corner forever.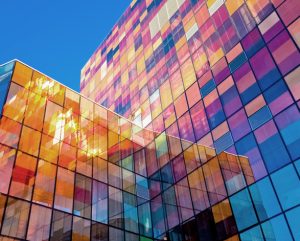 With some guidance, you can craft a data platform that is right for your organization's needs and gets the most return from your data capital.
Deployment Delays
Business users have immediate need for analysis and decision-making. Typical turnaround for IT to get new sources of data takes anywhere between 90 days to 180 days. This is absolutely the killer for the business which wants the data now for analysis. Spreadsheets are still the top BI tool just for this reason. With Cloud BI (not just the tool) Business users get not only  the visualization and other product features but also the data which is not otherwise available. Customer analytics with social media analysis are available as  a third-party BI solution. In the case of value-added analytics there is business reason to go for these solutions.
Tool Capabilities
Power users need ways to slice and dice the data, need integration of other non traditional sources (Excel, departmental cloud applications) to produce a combined analysis. Many BI tools comes with light weight integration (mostly push integration) to make this a reality without too much of IT bottleneck.
So if we can add new capability, without much delay and within departmental budget where is the rub?
The issue is not looking at the Enterprise Information in a holistic way. Though speed is critical, it is equally important to engage Governance and IT to secure the information and share appropriately to integrate into the Enterprise Data Asset.
As we move into the future of Cloud based solutions, we will be able to solve many of the bottlenecks, but we will also have to deal with security, compliance and risk mitigation management of leaving the data in the cloud. Forging a strategy to meet various BI demands of the enterprise with proper Governance will yield the optimum use of resources and /solution mix.