Myths & Realities of Self-Service BI
The popularity of Data Visualization tools and the Cloud BI offerings are new forces to reckon with. I find it interesting to see how the perception Vs usage of these tools in reality. Traditionally IT likes the control and centralized management for obvious reasons of accountability and quality of information. However the self-service BI tools and cloud offerings are accelerating the departmental BI development. Some of the misconceptions based on the early hype cycle is wearing off and the realities are becoming more clear.
Let's look at some of the myths and realities…
Myth 1: Self-Service means everyone is a report writer!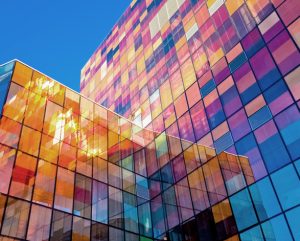 With some guidance, you can craft a data platform that is right for your organization's needs and gets the most return from your data capital.
Self-Service BI is pitched as the solution for faster access to data. BI product vendors think anyone can develop reports and use it, but the truth is, analysts want to analyze, not create reports or dashboards. What they need is easy ways to analyze the data, visual analysis still better. Self-service does not mean everyone is on their own to create the reports.
Myth 2: Self-Service BI means it is end of the traditional BI!
Almost all the major BI vendor and major Data Management software player offers a Visualization / In-memory tool along with traditional BI Tools. Every tool has its advantages and disadvantages based on their capability and usage. Forging a framework for data access, sharing and securing data appropriately is the key to leverage these new technologies. IT can also learn from some of the departmental success, primarily their ability to create solutions in their space and how they are using the tool to further their cause and apply those techniques in traditional BI space as well.
Myth 3: Self-Service is new!
Well, Excel is always the king of self-service BI. It was there before Self-Service BI, it is there now, and it will be there in the foreseeable future as well. So understanding the Self-Service BI usage and the limits will help IT and the entire organization to use these spectrum of tools efficiently.
Self-service has its place and limitations. It is great for data discovery. Who could do data discovery better than the business folks? Self-Service BI is all about getting the data sooner than later to the business  power user not necessarily end-user. Use the data discovery to validate the benefit and integrate into the EDW or corporate centralized data once the application is proven.
In a nutshell self-service BI is here to stay as they always have been, but the key is to create a balancing governance structure to manage the quality, reliability and security.