IBM states, "The InfoSphere Platform provides all the foundational building blocks of trusted information, including data integration, data warehousing, master data management, big data and information governance.[1]"  They cannot be anymore right!  Managing data has been more complex through the years as companies are trying to bring in more data (Big Data) for their business needs.  But the biggest hurdle in managing data is the how, and what tools can help lay the proper foundation in managing data.
Now what is the proper foundation you may ask?  Well of course we all know this is to be the solution that is put in place that meets our clients our company needs.  But before a solution can be implemented correctly, you will need the right team and tools to take on this initiative.  So what is the right tool to handle and mange your data needs?  My personal opinion is IBM's InfoSphere platform and within this blog posting I will list out a few reasons why.
One great product of the InfoSphere platform is InfoSphere Information Analyzer.  In 2012 I was working with client who wanted to initiate a SAP data governance and data-cleansing project for the procurement team.  I remember when I arrived on the first day of the project the tech lead and business SME were on vacation for the week.  This was perfect as it allowed me to work with the infrastructure team to install InfoSphere suite (DB2, Information Server 8.5, Information Analyzer, DataStage 8.5, QualityStage 8.5, Business Glossary and etc) on the clients network.  Once the install was complete, I wanted to show some true value while the client was away.  Again, not knowing the major data issues besides the high level SOW statement "Data-cleanings needed" I utilized IBM's Information Analyzer and ran some information analyzer reports such as "Column Analysis" on KNA1, MARA, LFA1 tables to first do some quick reports on possible duplicate data, counts, data type details and etc.  I remember when the client's tech lead and business SME came back I provided them the reports and they were blown away!  I urge you to check out the following video, "InfoSphere Information Server: Create a new Information Analyzer Analysis Engine" created by IBM's education group.
InfoSphere Information Server: Create a new Information Analyzer Analysis Engine
Another great product within the InfoSphere platform, which to my opinion is the heart of the InfoSphere platform, is QualityStage and DataStage.  Now if you are about to start a data-cleansing initiative then QualityStage is the tool you will need to accomplish this task.  Again, while I was working on my SAP data governance and data-cleansing project I was able to utilize QualityStage along with MDM workbench to help standardized vendor and customer address information for the client.  This was vital piece of the project because the client wanted clean data for proper invoices and shipping labels that did not have to be manually altered because dirty data.  Check out the following tutorial from Deepa Balraj who goes over IBM's InfoSphere MDM Workbench where she shows how you can use the address standardization features of InfoSphere QualityStage.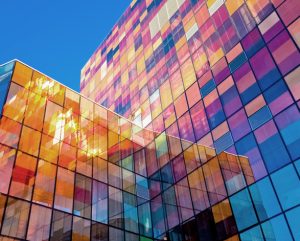 With some guidance, you can craft a data platform that is right for your organization's needs and gets the most return from your data capital.
InfoSphere QualityStage Address Standardization with the MDM Workbench
As I mentioned above, besides QualityStage being the heart of InfoSphere platform, DataStage is also another key factor of this platform.  Now I don't know if you remember the days or if you are still to this day writing SQL statements to migrate and load data or creating Unix shell scripts to extract flat files.  But if you are currently doing this now, my heart goes out to you because you must be pulling out every single strand of hair you have.  Well that's if you still have hair. 8) But as technology and data migration techniques have evolved IBM acquired and revamped DataStage into the InfoSphere platform.  DataStage is an ETL  (Extract, Transform, and Load) tool that takes out the grueling pain of writing complex scripts to handle your ETL needs.  Datastage is able to extract and load many different types of sources and targets as well as handle complex transformation rules.  Load times are faster and transformation rules are handle quicker than your conventional SQL scripts.  If you haven't done so already I ask you to check out one of my old blog posts "Basic Concepts Of IBM's Infosphere DataStage" in which I go over a lot of the fundamentals and basic understanding of DataStage.
Now as I stated above that QualityStage and DataStage are the heart of the InfoSphere platform, another analogy I would like to use is that I believe IBM's Data Architect and DB2 are the body of InfoSphere platform.  Now Data Architect (formerly, Rational Data Architect) is an enterprise data modeling and design tool that can simplify and accelerate integration design for Business Intelligence, Master Data Management and Service-Oriented Architecture initiatives[1].   Data Architect allows you to design or redesign and mange your data warehouse.  Data Architect allows you to reverse engineer a model from an existing source database, update the model, and then use compare and sync to generate appropriate change statements to deploy the changes back to the original source database[2].  If you are interested in Data Architect and would like to quick introduction of the product you should check out the following video from TheOnDemandDemoGuy.
Introduction to IBM InfoSphere Data Architect
In addition, to Data Architect IBM's InfoSphere platform also provides DB2 in which is a database to store your clients data or companies data.  Now you will probably say, "Well Chris, there is hundred different types of databases and why is DB2 better than the others. "   Now luckily I don't have to list of all the benefits as ehow.com has already done that for me by putting together the following post, "The Advantages of DB2."
Now hopefully, with my latest blog post I have grabbed your full attention of the benefits of IBM's InfoSphere platform and how it can mange your data needs.  Now as in the following blog post I put together on InforSphere platform, I only skimmed the first layer of the great products within the InfoSphere platform.  So without touching upon each product in the InfoSphere platform I ask you to check out IBM's site to find out further details on IBM's InfoSphere platform and how it can help you with your data needs.  I promise you that you will be happy you checked it out!
[1] http://www.ibm.com/developerworks/offers/lp/demos/summary/im-idaintro.html
[2] http://www.ibm.com/developerworks/offers/lp/demos/summary/im-idaintro.html
[3] http://www.ibm.com/developerworks/offers/lp/demos/summary/im-idaintro.html