IBM Cognos TM1 is well-known as the planning, analysis, and forecasting software that delivers flexible solutions to address requirements across an enterprise, as well as provide real-time analytics, reporting, and what-if scenario modeling and Perficient is well-known for delivering expertly designed TM1 based solutions.
Analytic Projects
Perhaps phase zero of a typical analytics project would involve our topology experts determining the exact server environment required to support the implementation of a number of TM1 servers (based upon not only industry proven practices, but our own breadth of practical "in the field" experiences). Next would be the procurement and configuration of said environment (and prerequisite software) and finally the installation of Cognos TM1.
It doesn't stop there
As TM1 development begins, our engineers work closely with internal staff to outline processes for the (application and performance) testing and deployment (of developed TM1 models) but also to establish a maintainable support structure for after the "go live" date. "Support" includes not only the administration of the developed TM1 application but the "road map" to assign responsibilities such as:
Hardware monitoring and administration
Software upgrades
Expansion or reconfiguration based upon additional requirements (i.e. data or user base changes or additional functionality or enhancements to deployed models)
And so on…
Teaming Up
Earlier this year the Perficient analytics team teamed up with the IBM Cloud team to offer an interesting alternative to the "typical": Cognos TM1 as a service in the cloud.
Using our internal TM1 models and colleagues literally all over the country, we evaluated and tested the viability of a fully cloud based TM1 solution.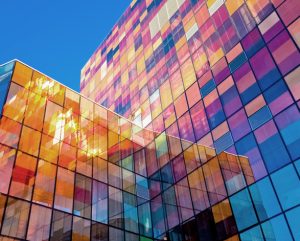 With some guidance, you can craft a data platform that is right for your organization's needs and gets the most return from your data capital.
What we found was, it works and works well, offering unique advantages to our customers:
Lowers the "cost of entry" (getting TM1 deployed)
Lowers the total cost of ownership (ongoing "care and feeding")
Reduces the level of capital expenditures (doesn't require the procurement of internal hardware)
Reduces IT involvement (and therefore expense)
Removes the need to plan for, manage and execute upgrades when newer releases are available (new features are available sooner)
(Licensed) users anywhere in world have access form day 1 (regardless of internal constraints)
Provides for the availability of auxiliary environments for development and testing (without additional procurement and support)
In the field
Once we were intimate with all of the "ins and outs" of TM1 10.2 on a cloud platform, we were able to to work directly with IBM to demonstrate how a cloud based solution would work to address the specific needs of one of our larger customers. After that, the Perficient team "on the ground" developed and deployed a "proof of concept" using real customer data, and partnered with the customer for the "hands on" evaluation and testing. Once the results were in, it was unanimous: "full speed ahead!"".
A Versatile platform

During the project life-cycle, the cloud environment was seamless; allowing Perficient developers to work (at the client site or remotely) and complete all necessary tasks without issue. The IBM cloud team was available (24/7) to analyze any perceived bottlenecks and, when required, to "tweak" things per the Perficient team's suggestions, ensuring an accurately configured cloud and a successful, on-time solution delivery.
Bottom Line
Built upon our internal teams experience and IBM's support, our delivered cloud based solution is robust and cutting edge and infinitely scalable.
Major takeaways
Even given everyone's extremely high expectations, the project team was delighted and reported back the following major takeaways from the experience:
There is no "hardware administration" to worry about
No software installation headaches to hold things up!
The cloud provided an accurately configured VM -including dedicated RAM and CPU based exactly upon the needs of the solution.
The application was easily accessible, yet also very secure.
Everything was "powerfully fast" – did not experience any "WAN effects".
24/7 support provided by the IBM cloud team was "stellar"
The managed RAM and "no limits" CPU's set things up to take full advantage of features like TM1's MTQ.
The users could choose a complete web based experience or install CAFÉ on their machines.
In addition, IBM Concert (provided as part of the cloud experience) is a (quote) "wonderful tool for our user community to combine both TM1 & BI to create intuitive workflows and custom dashboards".
More to Come
To be sure, you'll be hearing much more about Concert & Cognos in the cloud and when you do, you can count on the Perficient team for expert delivery.