Today, Master Data Management (MDM)  is an accepted mainstream tool / program / application within corporate America. Large companies have multiple MDM solutions across business units, geographical units and even within the same business unit, they have different MDM for different domains. It is becoming a common sight to see MDM fully functioning and operating, despite steady state operational issues. But it is still a far-fetched idea for SMB  companies who have done business in a particular way for a long time.
Here is my version of When Harry met Sally story. I was consulting out-of-town and I got a call from a recruiter stating  that I should talk to this new  Director, let's call him Bob (he is no Sally),  for a $2B manufacturing company. They were in the process of launching a new ERP implementation and needed help in Data Management. I met him and we talked, and he was so thrilled with the MDM idea,  he recommended to his executive leadership, to create a new role in Data Management. Nothing happened. Year later I was back in my home town attending a seminar. I met Bob again, introduced him to my company's sales director and we talked enthusiastically for a while. He pulled in his VP of IT for discussion, and again, nothing happened. Year later I ran into him in another event and he said his company is merging with another company and he was still upbeat about Master Data Management.  In case you are wondering, he was not having the salad. This was 2 years ago. The point is, some companies don't have the culture to embrace new technologies or concepts. It is the leaders within the company who can bring the company to the current century. Sometimes it is not possible to do all the internal selling without the external help.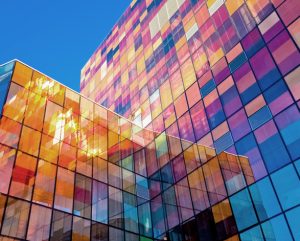 With some guidance, you can craft a data platform that is right for your organization's needs and gets the most return from your data capital.
Though it is a bit dated, and you may have seen various versions of these MDM excuses, it is time to re-visit them because it is still a valid roadblock, especially for the companies starting to entertain the MDM idea.  I have heard this several times in the past, surprisingly it is still in use:
We are implementing ERP – we don't need MDM!
We have Data warehouse that should take care of it!
YES, You do!
Most ERP's can  manage Master Data in their own environment. Multiple hierarchies and working with other ERP's to manage similar Master Data is not addressed within the ERP world. There is no matching merging, lineage or managing history. Above all, there is no overarching Data Governance to manage the quality, accessibility and availability of data across applications. Data warehouse receives all these poor quality Master Data from upstream applications, only to cleanse in the end with mismatched transactions. There is no match/merge or governance done in the upstream systems resulting in data reconciliation nightmare. IT knows the situation, but selling internally takes different level of thinking and IT should take all the help they can to make it happen.
IT is in the hot seat to drive MDM  initiatives, if they do get approved. There are key strategies to make MDM initiative successful. Don't approach this like an IT project, get some form of Governance initiated. Listen to Einstein's advice, "We can not solve our problems with the same level of thinking that created them". Get the Business involved, leverage Governance organization and Executive support!