I have to say, I was very excited today as I listened to Satya Nadella describe the capabilities of the new SQL 2014 Data Platform during the Accelerate your Insights event. My excitement wasn't tweaked by the mechanical wizardry of working with a new DB platform, nor was it driven by a need to be the first to add another version label to my resume. Considering that I manage a national Business Intelligence practice, my excitement was fueled by seeing Microsoft's dedication to providing a truly ubiquitous analytic platform that addresses the rapidly changing needs of the clients I interact with on a daily basis.
If you've followed the BI/DW space for any length of time you're surely familiar with the explosion of data, the need for self-service analytics and perhaps even the power of in-memory computing models. You probably also know that the Microsoft BI platform has several new tools (e.g. PowerPivot, Power View, etc.) that run inside of Excel while leveraging the latest in in-memory technology.
| | |
| --- | --- |
| | But… to be able to expand your analysis into the Internet of Things (IoT) with a new Azure Intelligent Systems Service and apply new advanced algorithms all while empowering your 'data culture' through new hybrid architectures…, that was news to me! |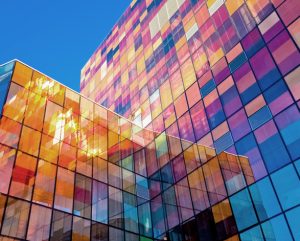 With some guidance, you can craft a data platform that is right for your organization's needs and gets the most return from your data capital.
OK, to be fair, part of that last paragraph wasn't announced during the key note, it came from meetings I attended earlier this week and that I'm not at liberty to discuss, but suffice it to say, I see the vision!
What is the vision? The vision is that every company should consider what their Data Dividend is.


Diagram: Microsoft Data Dividend Formula
Why am I so happy to see this vision stated the way it is? Because for years I've evangelized to my clients to think of their data as a 'strategic asset'. And like any asset, if given the proper care and feeding, you should expect a return on it! Holy cow and hallelujah, someone is singing my song!! 🙂
What does this vision mean for our clients? From a technical standpoint it means the traditional DW, although still useful, is an antiquated model. It means hybrid architectures are our future. It means the modern DW may not be recognizable to those slow to adopt.
From a business standpoint it means that we are one step closer to being constrained only by our imaginations on what we can analyze and how we'll do it. It means we are one step closer to incorporating ambient intelligence into our analytical platforms.
So, in future posts and an upcoming webinar on the modern DW, let's imagine…