I read a blog post recently with references to Oracle's Marc Perlman @marcdperlman speaking about how Healthcare entities are nearing the timeframe where they can reap the benefits of implementing electronic health records. To quote Marc, "As healthcare providers look to establish enterprise data warehouses, they should begin with a specific project that hinges on this kind of data-driven approach. Once done, enterprise data warehouses become "the gift that keeps on giving," because they can be used to spread actionable insights to other parts of the organization, as well."
As my colleague, Lesli Adams @lesliadams writes in her blog: "A healthcare treasure map leading to a single data warehouse", the Oracle Enterprise Health Analytics platform is a treasure trove of data. The platform combines Oracle Database, Oracle Healthcare Data Warehouse Foundation, and data modeling, integration, and analytics capabilities in an integrated stack that runs on Oracle's highly engineered Exadata Database Machine. The result is a scalable, high-performance data warehouse that serves as a central repository for health data analysis, which can be done using the built-in tools that come with the system, Oracle Endeca Information Discovery, Oracle Business Intelligence Enterprise Edition, or other analytics applications that are available to run on it.
Perficient is uniquely positioned to deliver the Oracle Enterprise Health Analytics platform as well as strategic healthcare analytic roadmaps. Perficient will be at the Population Health Colloquium #pophealth, and we are looking forward to talking with you about Health Analytics and Population Health.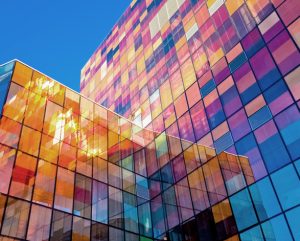 With some guidance, you can craft a data platform that is right for your organization's needs and gets the most return from your data capital.
See our presentation on Tuesday at the Mini Summit on Shared Accountability: How Informatics and Data for Clinical Decision Workflow Engages Consumers on the Quality/Cost Equation. Sponsored by Oracle Health Sciences and Perficient, featuring:
Sanjay Udoshi, MD, (@smudoshi) Physician Architect, Clinical Analytics, Product Strategy, Oracle
Lesli Adams (@lesliadams), MPA, Director, Oracle Healthcare Business Intelligence, Perficient, Inc.
Meet our dynamic team at booth #32 to discuss new ways to optimize your systems, along with new solutions that will take your business to the next level.
Join us in Philadelphia! Follow our healthcare experts on Twitter @Perficient_HC and check our Healthcare blog.
Follow me on twitter @teriemc