A former boss of mine, who happened to be the CFO of a large academic medical center, used to say the phrase "no margin, no mission" all the time. I'm not sure I really took the time to understand it at that point in time, but I have since then, "grown up". My understanding of the intricacies of determining true profitability is now burdened by the awareness of how many different business transactions occur in the hospital setting and how hard it really is to capture each correlated business transaction at the same point in time.
Still, producing a monthly income statement is one thing, and there is certainly no shortage of guidance whether considering GAAP or public sector fund management reporting requirements, but how do we merge the clinical effectiveness discussion with the finance and accounting discussion?
In my view, these two areas converge at the decision support team who have been supporting contract management and costing activities for decades. Perficient views the costing activity as an enabler for business to deliver strategic advice, moving away from low value transactional activities, through increased focus on:
cost reduction and ability to support the introduction of new products/services or new markets
understanding spend according to the value a function or activity creates
promoting transparency with a wider view to cost data to allow management to better understand spend through driver-based information on "cause of cost".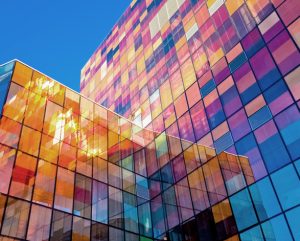 With some guidance, you can craft a data platform that is right for your organization's needs and gets the most return from your data capital.
Our team will assist to refocus and strengthen existing management processes to promote a sustainable cost-focused culture with a forward looking view of expense performance, affordability and priority setting within a sustainable cost management business model.
We are an Oracle certified education partner for the Hyperion Profitability & Cost Management (HPCM) application and we also have experience with non-Oracle costing solutions in large healthcare provider organizations. Our experienced team is prepared to lead the design of costing methodologies for both traditional and activity based cost models, as well as, the software configuration and implementation within the Oracle Enterprise Heath Analytic and Oracle Enterprise Performance Management platform.
Perficient offers design, implementation and support capabilities for Hyperion Profitability and Cost Management (HPCM) and Oracle Enterprise Health Analytics (EHA) solutions as well as the full Oracle Hyperion EPM suite of solutions. Stop by our booth at #HIMSS14 booth #2035 to view our case studies.
Follow me on twitter @teriemc.
Learn more: