Performance monitoring within the hospital can be accomplished through strategic partnerships between finance and operations. These partnerships serve the organization well and lead to financial steadiness. Let's examine how this might work.
A recent case study within the November issue of HFMA Magazine explores how Mary Lanning Healthcare in Nebraska showcased how data-driven decision making has elevated the role of the hospital finance department from a back-office operational function to a more strategic, advisory one. The article goes on to discuss how finance can strategically deliver data that drive informed business decisions that support sound strategic and tactical planning and execution.
Mary Lanning is a 183-bed acute care facility which offers 29 medical specialties. Embracing data-driven decision making requires agile thinking to pinpoint and respond to the short-term and long-term needs of the organization. This shift requires finance to transcend from the typical focus on aggregating data to a value added analytic team that could provide greater visibility into changes in variables and assumptions.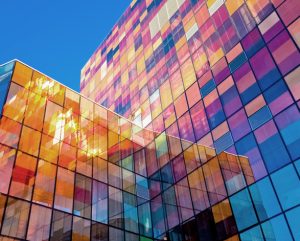 With some guidance, you can craft a data platform that is right for your organization's needs and gets the most return from your data capital.
Lessons learned:
Establishing an effective planning framework that promotes efficient and realistic processes that foster accountability is necessary.
The planning framework should include multi-year financial forecasts that link strategic assumptions to operational budgets, streamline capital planning, use performance reporting and impact analysis tools.
The multi-year forecast should be integrated with operational initiatives and data.
The operational budget should be driver based utilizing key global and organization specific operational metrics.
Operational metrics and global drivers should be continually evaluated and adjusted over time.
In my view, the most important benefit of this transformation is that the organization begins to speak a common language of accountability and front line managers begin to understand the relationships between volume drivers and departmental workload leading to increased ownership of controlling these variables. The article goes on to discuss the benefits of streamline the capital planning process and enhanced performance analysis. View the full article here.

Perficient's Oracle Enterprise Performance Management team has implemented over 450 projects leveraging the Oracle EPM platform. Stop by our booth at #HIMSS14 booth #2035 to view our case studies.
Follow me on twitter @teriemc.
Learn more: