Recently our company has increased our focus on what healthcare organizations are looking for when it comes to cloud computing, in large part due to our acquisition last year of two fantastic Salesforce partners (ClearTask and CoreMatrix). I found this article in Healthcare Informatics to be very interesting. It's titled "The Many Flavors of the Cloud" and includes interviews with some key CIOs regarding how they view private vs. public cloud solutions and the sensitivity – and often the mandated security requirements – around health data when stored in the cloud.
There are some obvious advantages to providers moving to private cloud storage for all types of data across the organization, but also some critical considerations for any CIO or CMIO. Here are the key takeaways I got from this article.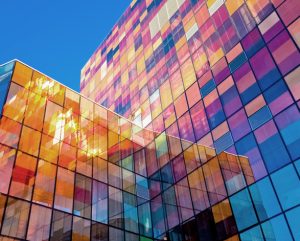 With some guidance, you can craft a data platform that is right for your organization's needs and gets the most return from your data capital.
Key insights about cloud computing in healthcare:
CIOs interviewed prefer "private cloud" solutions over public cloud solutions like those of Google, Amazon and Microsoft – more control around access & rules
CIOs don't want to deal with power issues, cooling issues, and capitalizing hardware over time – 3 reasons they enjoy Cloud
They enjoy reduced costs in scaling a storage room, servers, etc..
CIOs take personal ownership over creating their own stringent security requirements for their cloud vendor, making them feel better about storing PHI or other sensitive healthcare data in it.
They also lean on a shared-risk model with their vendors. (Trust is key to building relationships here.)
Data storage requirements in Healthcare are growing at a fast clip, which is why the cloud is often the best solution for scale. Imaging takes up a lot of space here – imagine a 24 hour study of your heart that takes up a terabyte of space.
Virtualization is driving them to the cloud.
CIOs want vendors who:

Understand policy requirements under HITECH Act
Follow best practices that closely match those of the clients' IT org.
Read more about how our salesforce.com team at Perficient has helped healthcare organizations with cloud solutions: