Today, Masachusetts moved into phase 2 of a very important Health Information Exchange (HIE) project. It's called Mass HIway Health Information Exchange, and it was announced at Beth Israel Deaconess Medical Center, where Healthcare CIO, John D. Halamka works.
Halamka is one of my favorite people to follow in healthcare technology (@jhalamka). He blogs at "Life as a Healthcare CIO" and wrote about the news today in a post titled "The Next Phase of Healthcare Information Exchange."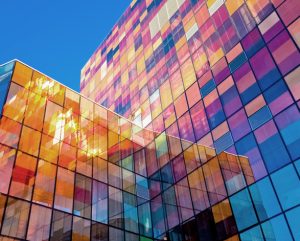 With some guidance, you can craft a data platform that is right for your organization's needs and gets the most return from your data capital.
Halamka gives us a sense of all of the work that went into this next stage of the project, including:
a patient index to track which patients have opted into exchanging their patient data with other providers
a portal for providers to log in and access the data
an EMR request system to support the request & release workflow
a system to keep audit trails of all of the activity
For those who are fans of a "No More Clipboards" type of future in their own patient care experience, news like this is very exciting. Halamka talks about how this massive project taking place in Massachusetts is an example of how the future of healthcare information exchange can be convenient, secure, and lead to better care and health outcomes for us all.
He writes:
"I can imagine a day in the next few years, when all patients in the Commonwealth, with their consent, benefit from secure, coordinated care. My mother suffered a major medical error in California because of inaccessible primary care records. I truly believe that my 20 year old daughter, attending Tufts University, will see significant reduction in preventable harm in Massachusetts during her 20's."
That's very inspiring.