Peers, it is time to embrace IBM's Integration Bus v9 aka IIBv9. Many of us are comfortable developing solutions using WebSphere Message Broker [WMB] version 6, 7 and 8. To date, all the projects I've worked on at Perficient, clients still used WMB 6/7. However, IBM recently re-branded WMB as Integration Bus. Much of the changes and or improvements released in WMB version 8,  were significantly updated and improved in IIBv9. Meaning, the word is out. Clients are looking to move away from WMB 6/7/8 and into IIBv9. Let's get ahead of the migration wave and become the leaders of IIBv9 implementation. No sweat, the easiest way to do that is by informing ourselves.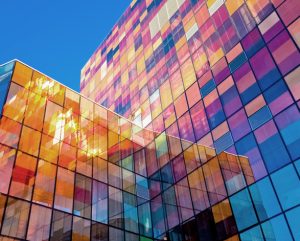 With some guidance, you can craft a data platform that is right for your organization's needs and gets the most return from your data capital.
According to IBM:
IBM® Integration Bus is designed to solve all integration requirements between back-end systems, from simple point-to-point connectivity to sophisticated topological patterns such as ESBs. It has a wide range of built-in connectors that enable integration between web services, files, databases, packaged applications such as SAP and Microsoft® Dynamics CRM, plus a variety of configuration and transformation options such as graphical mapping, Java™, and Microsoft .NET®.
I've created a brief 16 minute presentation. It provides a high-level overview of IIBv9; as well as, share new features. Please click on the link below to view the presentation. Feel free to post comments/questions too.