According to recent reports released by comScore and the National Retail Federation, online shopping during Cyber Monday reached record-breaking levels while overall holiday spending was flat compared to previous years. Despite month-long online promotions that led many experts to predict declining revenues during Cyber Monday, e-commerce spending increased approximately 20% from 2012.  Mobile shopping continued to grow, with a dramatic increase of 55% in sales via phone or tablet, which represented 17% of total online sales.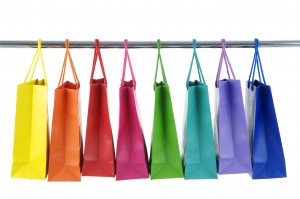 As the volume of online and mobile shopping continues to soar, retailers are increasingly aware of the importance of optimizing customers' online experiences to minimize shopper abandonment and maximize purchasing conversion rates. 54.7% of retailers surveyed by Shop.org indicated their organizations have invested in optimizing mobile sites prior to the holiday season to improve user experience.
If your organization is currently evaluating customer experience solutions for your online or mobile sites, we encourage you to view our recently recorded webinar on Increasing Online Profitability and Enhancing Your Customer Experience. During the webinar, retail and solution experts discuss the need for customer experience management and the role that analytics plays in driving smarter decisions that result in lower shopper abandonment rates.
To view the webinar replay, visit the following site: http://www.perficient.com/Thought-Leadership/On-Demand-Webinars/2013/Increase-Online-Profitability-and-Enhance-Your-Customer-Experience-with-IBM-Tealeaf