As a digital marketer on a quest to continually create meaningful content for the financial services and retail industry, I have an appreciation for visual content that brings clarity to topics and paints a picture for viewers to better digest content in new ways. PYMNTS.com's Innovation Project 2014 created a mobile commerce ecosystem infographic designed to help simplify and explain the intersection between three very complex ecosystems: payments, mobile and commerce. For those of you at Money2020 this year, doesn't this remind you of their subway map for conference sessions?
In a recent white paper of our own, we painted a similar picture for financial innovation leaders and retail executives providing readers with a holistic perspective on the intersection between these three critical industries. Although I'd give the edge to PYMNTS.com for their subway map, we have some cool graphics in our report as well to help readers visualize and easily digest key payment strategies. There's a lot to make sense of with the rapid change in these industries, and assessing the impact enabling technologies and emerging trends have on the mobile commerce ecosystem will continue to be a top objective for many businesses for years to come. Are you prepared? Start today by downloading our whitepaper here.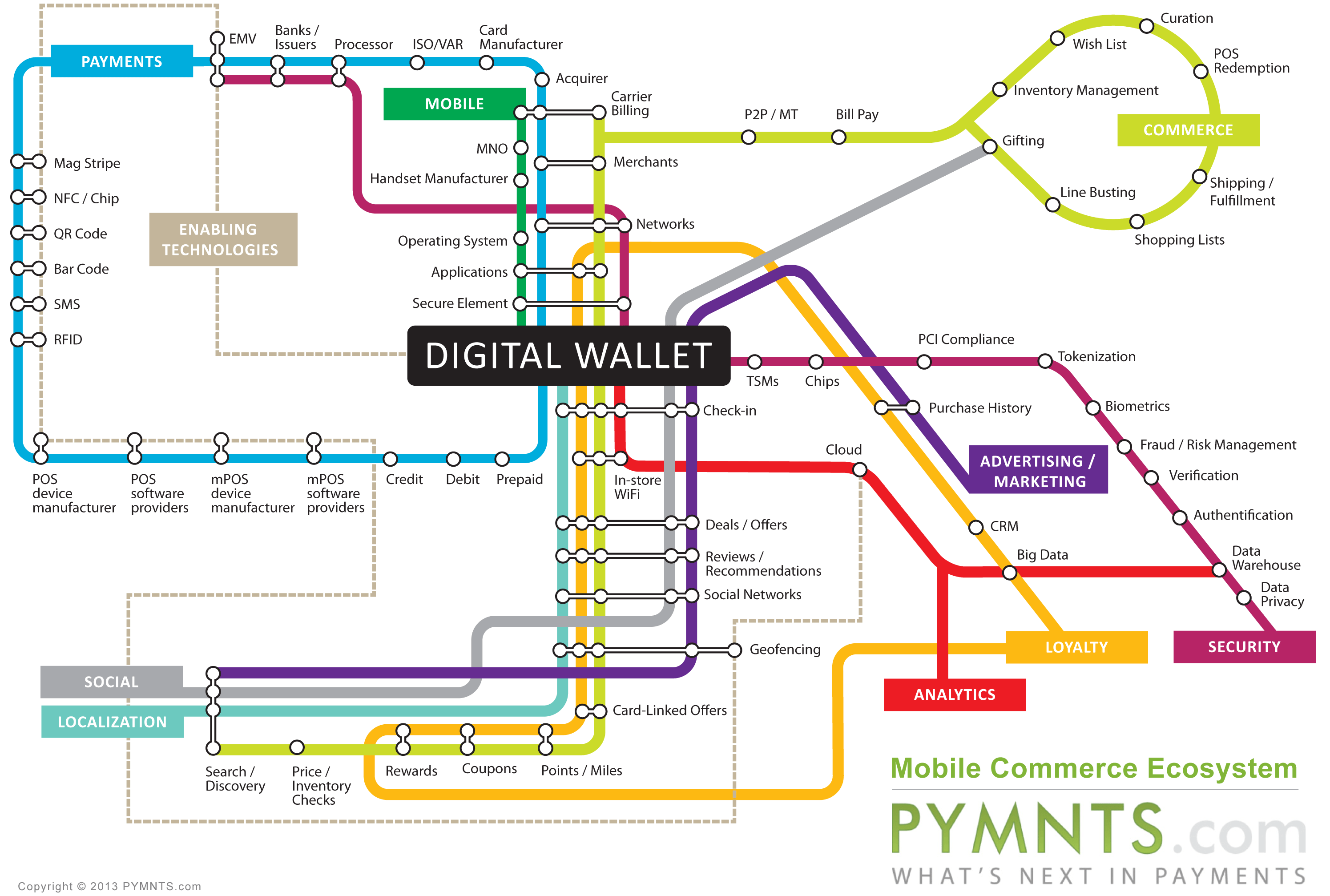 View the full-size infographic here. Kudos on this PYMNTS.com team!