I am enamored with IFTTT (pronounced as IFT).  IFTTT is like that parent or spouse that does things for you.  If you are sitting on the couch, you can call out, "Can you turn the lights off?" and that person will do it for you.  You want a sandwich?  "Honey can you get me sandwich?" and whoosh there it is.  IFTTT is like that.
You haven't heard of IFTTT? It is an internet service that you lets you connect systems together to do something for you using the simple logic of "If … then do …".
As shown in the diagram here, IFTTT consists of recipes that take a trigger and then performs an action. As an example, say you create a blog post like I'm doing right now. Every time you create a new article you also send a tweet to your followers.  As a recipe that can be written as "If I post a new blog entry, then tweet it with a link.'  Here is how that looks in IFTTT:
When I create a new blog post, I have IFTTT automatically create a new entry in Yammer, Chatter, LinkedIn and Twitter to get the message out.  This is also really useful when I schedule an article to post on a particular day in the future.  I don't have to remember to go Yammer and Chatter to post the new entry – IFTTT takes care of it at that time.  Too bad it can't deliver me a sandwich – maybe the IFTTT can hook up with Jimmy John's to deliver a sandwich when I tweet "I'm hungry".
The power of IFTTT comes in the number of systems that can be a trigger and the number of systems that can be an action.  The more systems that can be connected together, the more powerful this tool becomes.  At the same time, the more these triggers and actions are open, the better.
In these two aspects IFTTT is diong a great job.  The list of systems that can be interconnected is already long and growing by the day.  While many of the systems are social based systems, like Twitter, Facebook, Instagram, etc. there are quite a few other systems in the list, including email, SMS, RSS, a clock, etc.  A good example includes the Hue lightbulbs from Philips.  These lightbulbs connect to your wireless network and can be controlled remotely. There are recipes to turn on the lights at dusk, change the color when its raining (Purple Rain!) and more.  The one I liked blinks the light when you receive an email from a specific person.  Today I see there are 400 recipes dealing with Hue.
IFTTT has also made the recipes open, so you can create your own recipes, keep them personal or share them, and use recipes that other people have shared.  Recipes use standard notation to grab data from the underlying system.  For example, in my If WordPress Then Twitter recipe, I tell Twitter to use the title of my post and the url to my blog as part of the tweet.  At the same time, you can customize recipes based on your needs by adding your own text or including additional predefined tags.
Finally IFTTT has mobile versions that work with your iOS and Android devices.  You can use these mobile apps to IFTTT pictures you take, take actions on contacts and more.
Here are a few recipes that I think are pretty useful:
Want to save email attachments outside of email?  This one copies email attachments to Dropbox automatically.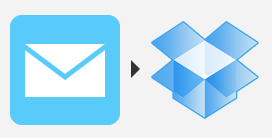 When you create a new contact in iOS (iPhone, iPad), invite that person to connect through LinkedIn
Copy Dropbox files to SkyDrive for your intranet.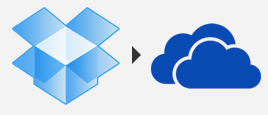 Let me know your favorite IFTTT recipes.