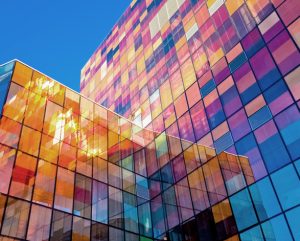 With some guidance, you can craft a data platform that is right for your organization's needs and gets the most return from your data capital.
In an earlier blog post I wrote that Agile BI was much more than just applying agile SDLC processes to traditional BI systems.  That is, Agile BI systems need to support business agility.   To support business agility, BI systems should address three main attributes:
Usable and Extensible

–  In a recent TDWI webinar on business enablement, Claudia Imholf said "Nothing is more agile than a business user creating their own report."   I could not agree more, with Ms. Imholf's comments.   Actually, I would go farther.  Today's BI tools allow users to create and publish all types of BI content like dashboards, and scorecards.  They allow power users to conduct analysis and then storyboard, annotate, and interpret the results.   Agile BI systems allow power users to publish content to portals, web-browsers, and mobile devices.  Finally, Agile BI systems do not confine users to data published in a data warehouse, but allow users to augment IT published data with "user" data contained in spreadsheets and text files. 

Easily Changeable

– Agile BI systems should be easily changeable. Furthermore, they should support incremental development so that each iterative delivery cycle produces visible end-user value.  This requires architecture and tools that do not

require

a lot of analysis and modeling to implement.  Most data discovery tools allow IT to publish data for end-user consumption without a lot of analysis or up-front design.   This is not to say that data modeling and analysis are not needed in modern agile BI systems, however, an Agile BI system should allow for small, iterative analysis and modeling efforts.

Jointly Governed

– Agile BI systems are jointly governed by IT and business stakeholders.  Decisions about what data governance and quality activities should be applied to different data entities and attributes must be driven by the business.  User classes should be established that distinguish between business content creators and BI consumers.  This will enable IT to focus governance efforts on those actually developing dashboards and reports.  With IT not developing as much BI content it is freed to concentrate on driving adoption of BI tools, publishing data for business consumption, and enhancing data quality.
If you are interested in learning more about Agile BI, I will be hosting a webinar titled "Agile BI: How to Deliver More Value in Less Time, "  where I will be covering these 3 aspects of Agile BI in more depth.  The webinar is October 15, at 2pm Eastern Time.  You can sign up for the webinar at: https://cc.readytalk.com/cc/s/registrations/new?cid=mr0vyoc61877 .